The Civil War at Fort Wadsworth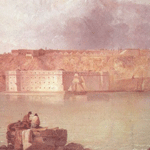 The Civil War (1861-1865) at what is today Fort Wadsworth brought the site its first permanent troops. In January 1863, the 5th Regiment of New York Volunteers took up residence at the site. From 1863 until 1979, soldiers were garrisoned here.
Below is a list of the 3rd system fortifications existing or constructed during the Civil War.
Battery Hudson was substantially altered at the beginning of the Civil War in order to make use of some of the newer, larger and more accurate artillery. By 1867, it had one 7-inch converted rifle, one 15-inch Rodman, nine 32-pounders, two 8-inch columbiads, fourteen 10-inch columbiads, seven 200-pounder Parrott rifles, and six 300-pounder Parrott rifles.
South Cliff Battery was constructed from 1862-1866. It had one 15-inch Rodman in 1863. In 1867, it had nine 15-inch Rodmans.
North Cliff Battery was constructed from 1863-1867. In 1867, the battery had twenty-three 15-inch Rodmans, but none of them were mounted.
New Fort Richmond was constructed between 1847 and 1862. It was one of only nine forts in the U.S. surrounded by a moat. Constructed with three casemated tiers and a 4th barbette tier, Fort Richmond was armed with new weapons in August of 1864. These 101 heavy guns included sixty-one 8-inch columbiads, thirty-six 10-inch columbiads, four 100-pounder Parrott rifles, and one 24- pounder Flank Howitzer. One year later, an additional four 8-inch guns, one 100-pounder Parrott, and 6 mortars were added to the defenses.
Fort Richmond was renamed Fort Wadsworth in 1865, and was then again renamed Battery Weed in 1902.
New Fort Tompkins was planned to protect Fort Richmond, Hudson and Morton as well as provide quarters for the troops, but because it was constructed from 1859 to 1875, it did not have arms ready during the Civil War.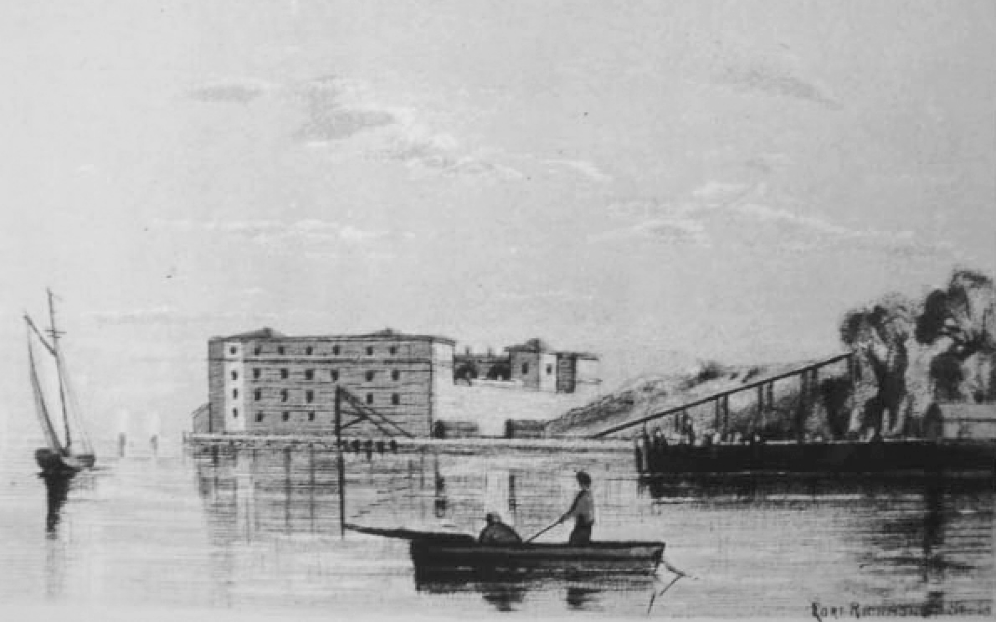 Last updated: February 26, 2015