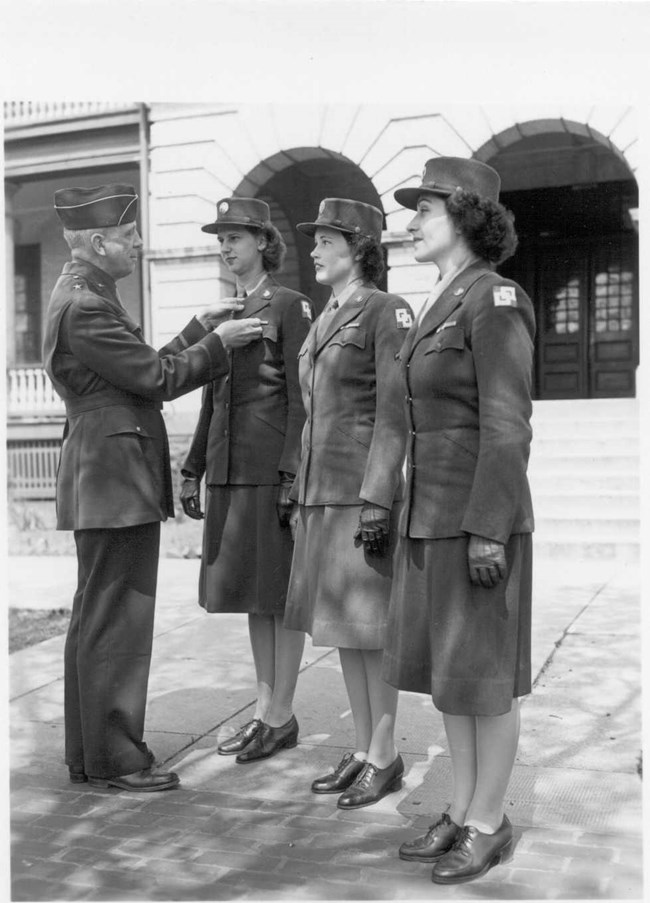 The following are the materials needed for this lesson plan.
Fort Hancock and the WACs Lesson Plan, pdf
Oral History interview, hosted by Monmouth University, Real Player
This interview is with Loretta Reilly Hoffman, a WAC stationed at Fort Hancock. (File will take time to load.)
Photo of Loretta Reilly Hoffman, 1945.
(courtesy of Hoffman family)