Sylvester Putman, A Champion of History
Superintendent Builds Groundwork for Reconstruction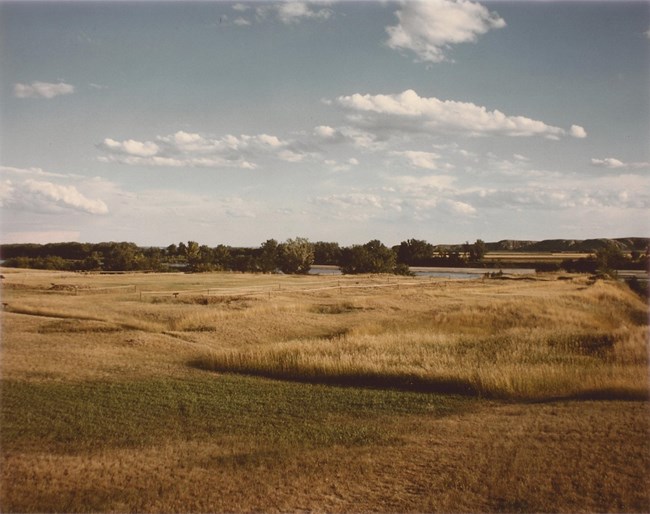 After its 1966 creation, years passed with little progress toward Fort Union's reconstruction. Supporters remained hopeful nonetheless. And their optimism grew with Sylvester Putman's 1972 arrival. The park's first site manager, later called superintendent, Putman's appointment coincided with the early National Park Service (NPS)–led archeological excavations and the first national park centennial.
Long interested in history, Putman, the NPS's second African American superintendent, partnered with regional boosters to promote the historic site. "This is the first time we've had anyone out here from the National Park Service with genuine enthusiasm for the fort," Williston resident and reconstruction advocate Ben Innis told the
Williston Daily Herald
in July 1972. "We should take advantage of his enthusiasm and get things done." At the time, Putman admitted, Fort Union wasn't a "high priority" for the park service.
"'[P]riority is based on the number of visitors an area draws,'" the
Williston Daily Herald
reported, quoting Putman, "'and . . . increased interest in the area will increase that area's budget priority.'" Working together, Putman, NPS staff, and dozens, if not hundreds, of regional boosters, took advantage of the Fort Union archeological digs and 1972 national park centennial—a nation-wide celebration of Yellowstone National Park's 1872 authorization by Congress—to attract those visitors. That year's August 6 Fort Union flag-raising ceremony brought to the site dignitaries, speakers, and an estimated 1,200 visitors from across Montana, North Dakota, and other states.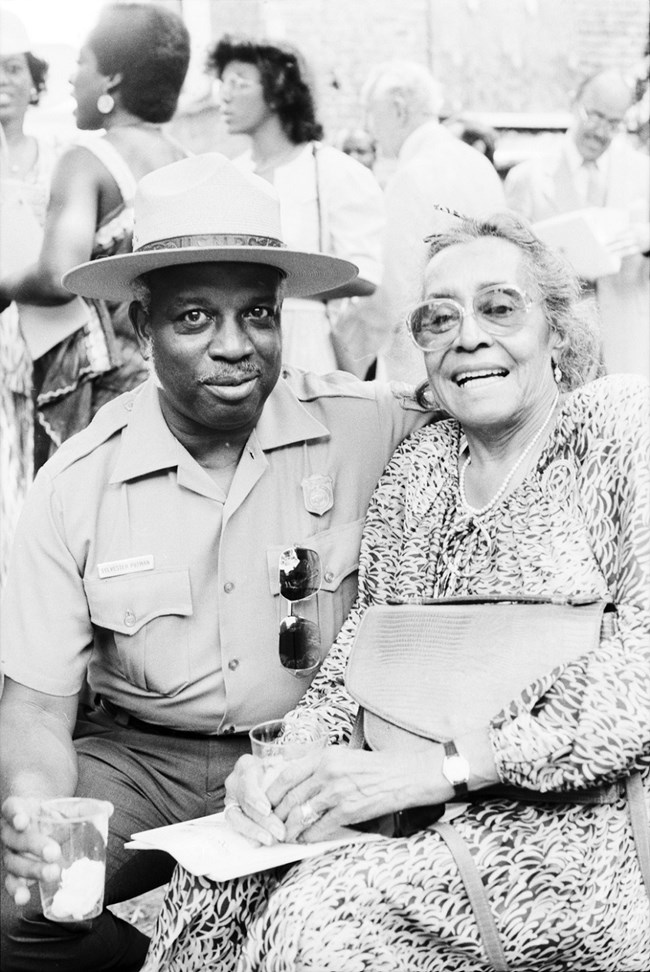 "'With all of you,'" the day's keynote speaker, James B. Connolly, said to the gathered crowd, "'I am anxious to see the fruition of the Park Service plans for Ft. Union—construction of the visitor center to tell an exciting history, reconstruction of the 200-foot-square palisade; and perhaps we will see a steamboat again plying the waters of the Missouri. . . Yes,'" the
Williston Plains Reporter
quoted him as saying, "'the Park Service is patient. But then, it has to be,'" explained Connolly, who spearheaded Fort Union's designation as North Dakota's first National Historic Landmark in 1961 and a national historic site and unit of the National Park system in 1966. "'You see,'" he continued, "'it can't do a thing until Congress releases funds. So here is something you can do, individually and collectively: let Congress know that Fort Union merits high priority."
Putman and Connolly's words and efforts paid off—but over a decade later. Congress authorized funds for the fort's reconstruction in 1985. By that time, however, Putman had served for nearly a decade as the superintendent of Virginia's Richmond National Battlefield Park, a Civil War site. In that position, he managed the creation, acquisition, and development of the first national park site to honor the leadership and civil rights contributions and legacies of America's first African American female bank president. There's little doubt, though, that Putman's Fort Union experiences primed him for his leadership role in the creation of Maggie L. Walker National Historic Site.
Last updated: December 9, 2017