Current Park News & Events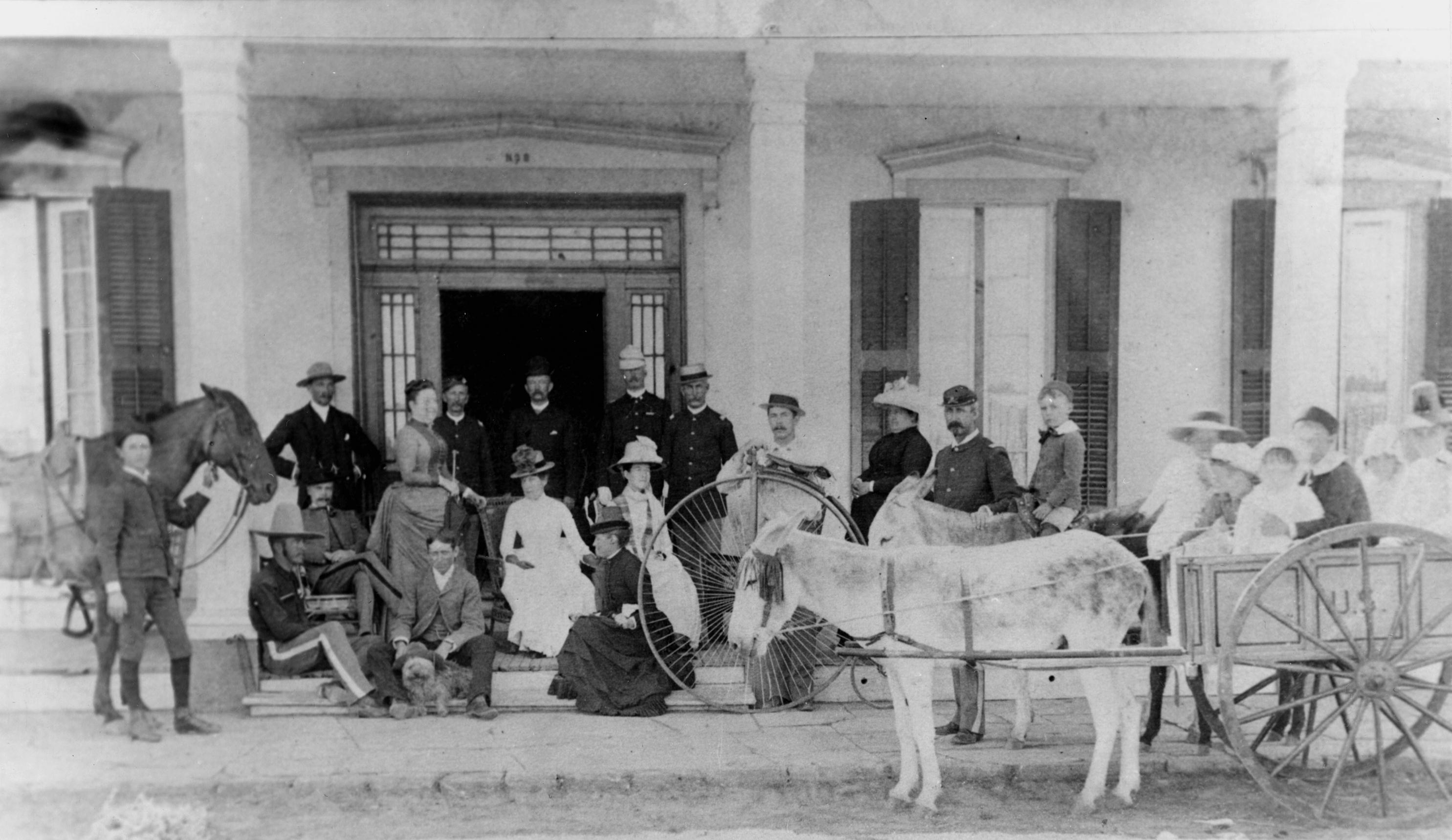 October 16, 2017
2017 October glimpses of the past
Join Susi Wolf on Friday October 20th at 7:00 p.m. and discover animal fables from multiple cultures and the lessons they hold.
October 04, 2017
New Artist in Residence at Fort Union
Fort Union's newest artists in residence will make present public workshops on October 21 and October 28.
September 14, 2017
September Glimpses of the Past 2017
Join Ranger Megan Urban and step into the history of Victorian fashion on the open prairie.
September 11, 2017
First Fort and Arsenal Tour 2017
The First Fort and Arsenal site are open to the public only once a year, so visitors can have an opportunity to discover the origins of Fort Union, and the Arsenal that supplied the army in the Southwest.
September 06, 2017
Camp of Instruction 2017
Join us as Fort Union National Monument brings these historic camps to life and step back in time with the men and women of the 3rd Regiment New Mexico Volunteers. Watch as they welcome new members, carryout company drill, interpret camp life, and conduct small arms and artillery demonstrations.
August 02, 2017
August Glimpses of the Past 2017
Come one, come all, to Fort Union's Grand Ball! Join Dance Master Ken Dusenberry, and waltz into the history of the Grand Ball.
July 27, 2017
Candlelight Tour 2017
Fort Union National Monument announces that its annual Candlelight Tours event will be held on Saturday, August 12, 2017. During this evening event, visitors will be guided through the fort and through a series of skits performed by costumed interpreters.
July 12, 2017
July Night Sky Party
We once again invite you to join the "Dark Side" at Fort Union National Monument as we explore the summer night with telescope and naked eye. Join us from 8 pm-10:30 pm to explore constellations, planets, and far-off galaxies.
July 12, 2017
July Glimpses of the Past 2017
On July 28, 1866 Congress enacted legislation that created the first peacetime regiments of African American soldiers in the army. Two of these units were designated the 9th and 10th Cavalry, and would earn the title "Buffalo Soldiers" as a term of respect from the American Indian tribes they'd be thrust against in the West.
June 07, 2017
Fort Union Days 2017
Fort Union National Monument announces its annual Fort Union Days Event to be held on June 17 and 18, 2017.
June 05, 2017
June Glimpses of the Past
Nearly 154 years ago, Fort Union led the campaign of forced removal against the Mescalero Apache of the Pecos River Valley, and the Diné, or Navajo, of the Canyon de Chelly.
May 21, 2017
May Night Sky Party
Fort Union National Monument announces its first Star Party of the year, weather permitting, on Saturday night May 27, 2017.
May 10, 2017
May Glimpses of the Past
Women often had lives very different from their Victorian counterparts in the East and it took a strong will and quick it to survive and thrive.
May 03, 2017
Naturalization Ceremony
Fort Union National Monument is pleased to announce its first special event of the year, a Naturalization Ceremony to be held on Friday May 12, 2017 from 1 pm-2 pm.
April 29, 2017
Junior Ranger Camp 2017
Fort Union National Monument announces its annual Junior Ranger Camp beginning on Wednesday, June 7th through Friday, June 9th, with registration starting at 9:30 a.m. and camp ending at 4:00 p.m.
April 29, 2017
Tourism to Fort Union National Monument creates $805,900 in Economic Benefits
A new National Park Service (NPS) report shows that 12,000 visitors to Fort Union National Monument in 2016 spent $805,900 in communities near the park. That spending supported 11 jobs in the local area and had a cumulative benefit to the local economy of $910,700.
April 13, 2017
April 2017 Glimpses of the Past program
Ceran St. Vrain's lasting impact on the Southwest can still be found in the trail ruts, old centers of trade, and mills he helped build and that still stand against the surrounding landscape as a monument to his legacy.
April 09, 2017
Junior Ranger Day
Fort Union National Monument announces its annual Junior Ranger Day celebration on Sunday, April 16th, 2017. Come out for a family-friendly day of events that include a black powder demonstration and a scavenger hunt.
March 10, 2017
March 2017 Glimpses of the Past program
Join Mr. Edward Wallace as he relates the incredible story of Estevan, a Moor and a slave of a Spanish explorer who survived an incredible odyssey to become one of the first outsiders to set foot in what would become the American Southwest.

Last updated: May 21, 2017