The Strange Case of Private William Cathay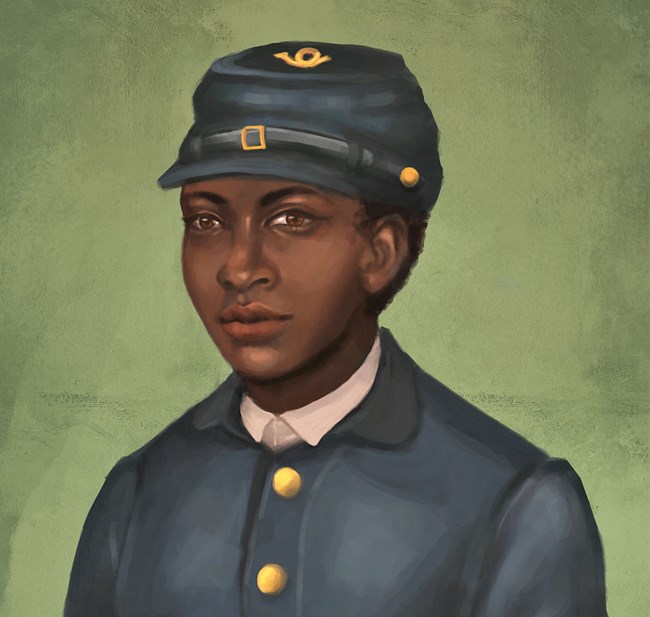 It was an October morning in 1868 at the post hospital at Fort Bayard near Silver City, NM. Private William Cathay once again found himself on sick call. It had been a difficult two years for the five-foot-nine-inch private.
Shortly after the Civil War ended in 1865, Cathay enlisted with the 38th U.S. Infantry, Company A in St. Louis. The 38th was one of the new regiments made up entirely of African-American soldiers. They would later become known as Buffalo Soldiers. Like many other ex-slaves, Cathay seized the opportunity to don the prestige of the U.S. Army uniform.
But when Company A headed to their first post at Fort Riley, Kansas, Cathay stayed behind with smallpox. Catching up with his company at Fort Riley, Cathay once again went to the hospital--this time with a severe skin rash.
Later that summer, the entire company (including Cathay) marched 500 miles to Fort Union in northeastern New Mexico. But during their march,
cholera
swept through the company. When Company A finally arrived at Fort Union, the post surgeon barred them from the fort and quarantined them on the prairie beyond the fort.
After a brief stay at Fort Union, Company A marched another 350 miles to Fort Cummings in southwest New Mexico. During an eight-month stay at Fort Cummings, Cathay had two more stints in the hospital. In June 1868, Company A transferred to Fort Bayard and Cathay checked into the post hospital almost immediately. Three months later, Cathay was back in the Fort Bayard hospital. This time, the post surgeon made an astounding discovery. Private Cathay was a woman.
The official Army paperwork made no mention of Cathay's real gender. Cathay was given a disability discharge, citing his "feeble habit. He is continually on sick report..."
Cathay's real name was Cathy Williams. Born a slave in Missouri, she served as a laundress with the Union Army during the Civil War. It is uncertain why she later masqueraded as a man to join the Army. She was illiterate, and left no diaries or letters. Nor are there any known photographs of her. In an 1876 interview with a St. Louis newspaper, she said, "I wanted to make my own living and not be dependent on relations or friends."
After her discharge, she worked as a cook for one of the officers at Fort Union. After leaving Fort Union, she worked as a laundress and cook around the region. The presence of African American troops at Fort Union contributed to the
social diversity
of the region. Her last known location was in Trinidad, Colorado, in 1892, when she would have been about 48. Her date of death and burial location are unknown.
To learn more about Cathy Williams, read
Cathy Williams: From Slave to Soldier
, by Phillip Tucker.
Last updated: January 20, 2023