Preservation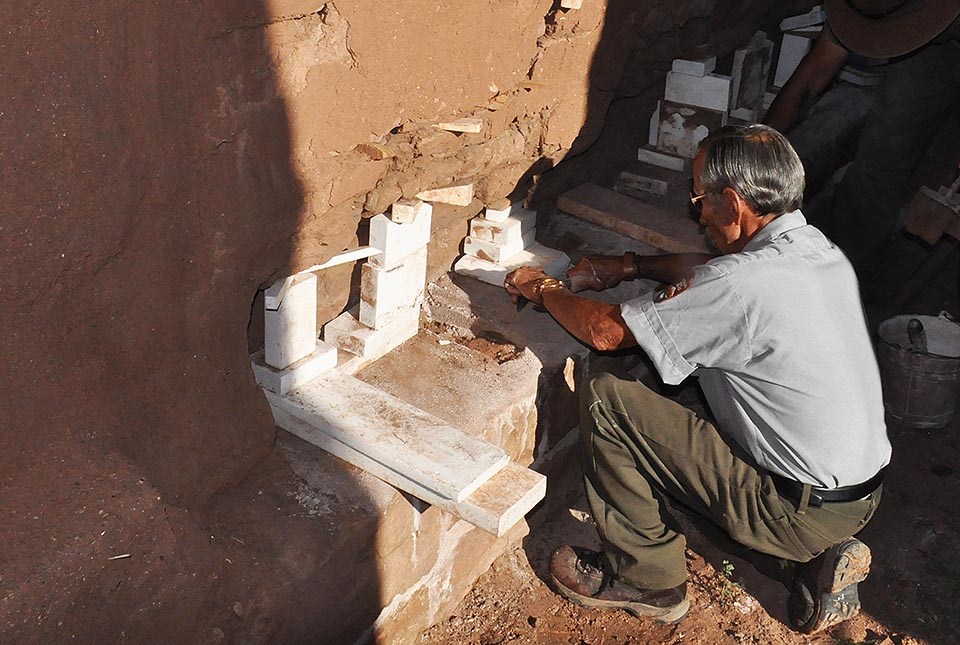 Fort Union's adobe remnants require constant attention. Without roofs, the adobe buildings are relentlessly subjected to the harsh elements of the Great Plains--wind, snow, rain, hail and lightning.

Every summer, the park's preservation crew applies fresh layers of adobe plaster to protect the historic adobe bricks underneath. Using traditional New Mexico construction techniques, the park is stabilizing the old fort for future generations. But it's more than old -fashioned dirt and elbow grease.

In a partnership with the University of Pennsylvania, the park is using modern technology to help analyze adobe decay. With moisture-sensitive probes, weather-monitoring gear and computers, the partners will be able to correlate weather events with deterioration inside the adobe walls and improve the park's ability to respond to harmful weather.

The monument continues to use a variety of techniques to preserve the largest collection of 19th-century adobe structures in the country. Fort Union has been included in the Vanishing Treasures program of the National Park Service, which recently produced a film about the country's most threatened architectural resources.


Last updated: May 10, 2018