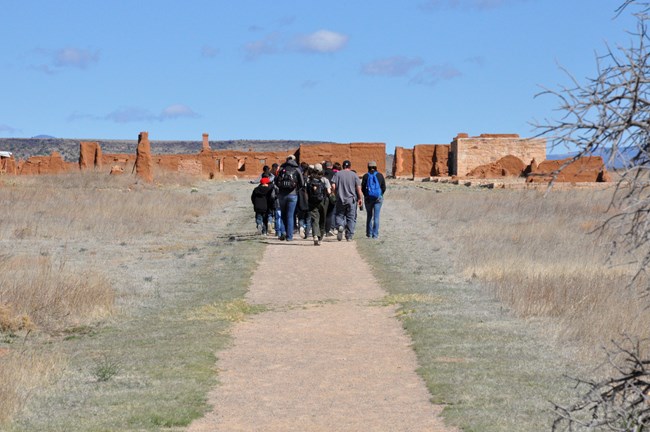 Fort Union National Monument offers great tools to complement your curriculum and broaden the experiences of your students. Programs are available for all age groups and are designed to meet New Mexico State Standards and Common Core Standards. Topics ranges from Santa Fe Trail history, to drilling like a solider and much more. You can bring students to the park for an adventure at the Fort or bring the Fort to the classroom with an off-site program.
Through a partnership with National Park Foundation, we also offer a limited number of transportation grants each year to help eligible schools cover the cost of transportation to the park. And all programs for school and other educational groups are offered free of charge.
Contact our Education Specialist to schedule a field trip or to get more information about the education program at Fort Union.
Megan Urban
(505) 425-8025 ext. 221
Megan_urban@nps.gov