Graves' Battery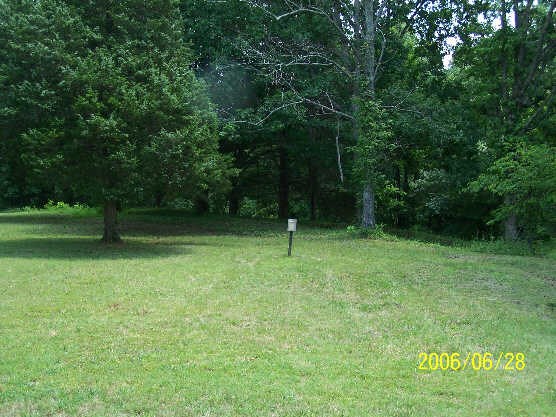 Placed here to guard the Indian Creek Valley, this six-gun battery saw more

action when it moved in support of the Confederate breakout attempt near the

Forge Road (see stop 9).
*In June of 2011, gates were installed at Graves' Battery to assist the park in protecting the resources while park personnel are not on duty. The gate will be opened by 8:00 AM each morning, and closed at 4:30PM each evening effective November 6, 2012.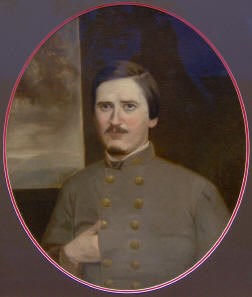 Rice E. Graves was born in Rockbridge, Virginia, but grew up in Kentucky. He received a Presidential appointment into the United States Army after his impressive showing at West Point Academy, but resigned this position to join the Confederate States Army. He received praise for his service at Fort Donelson. He died during the Battle of Chickamauga in September of 1863.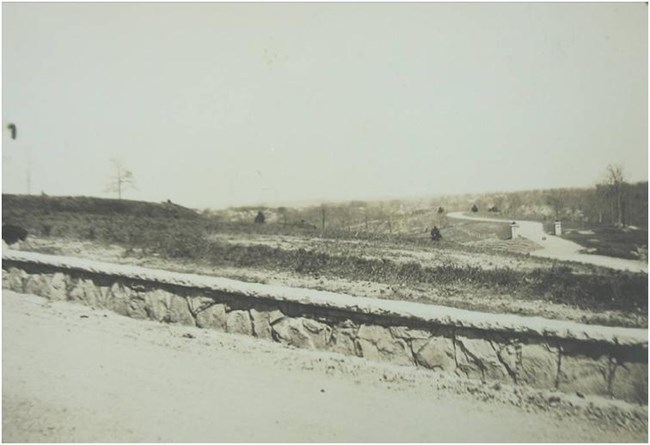 Graves' Battery loop as it appeared in 1935. New columns have been installed at this location to replicate those installed by the War Department during the years they managed the park.



Last updated: April 14, 2015