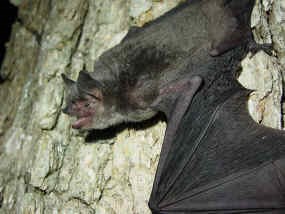 Definitions
Endangered - In danger of becoming an extinct species.
Threatened - Likely to be placed on the endangered list in the near future.
Monitored - A species that is currently being monitored for habitat loss or other environmental conditions that may eventually result in it being placed on either the threatened or endangered list in the foreseeable future.
Here at Fort Donelson, we currently have three species under these definitions. They are the endangered Gray Bat, the threatened Price's Potato Bean, and the monitored Bald Eagle. Please take some time to read the Fact Sheets on these protected species and learn how you can help them continue to survive so future generation can enjoy these and other such natural resources.
Fact Sheets