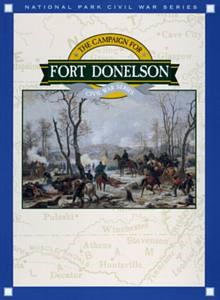 This marvelous booklet features a solid history of the 1862 Campaign for Forts Heiman, Henry and Donelson, written by noted historian, and former park historian, Dr. Benjamin F. Cooling.
It also includes a brief history of a subsequent battle in the area, the February 3, 1863, Battle of Dover.
This book was published and made possible by Eastern National.
https://www.nps.gov/history/history/online_books/civil_war_series/13/index.htm