Nature & Science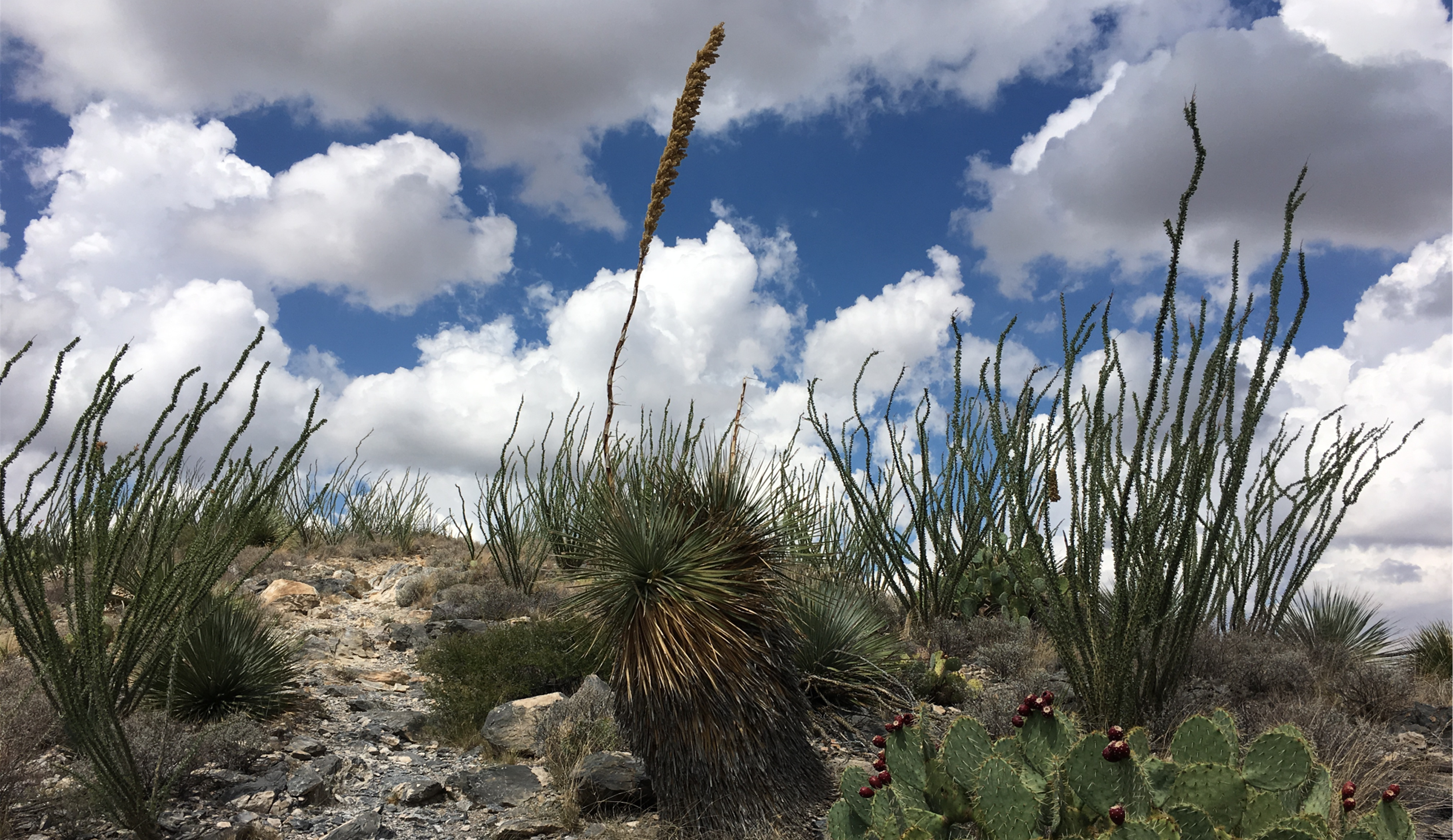 Fort Bowie National Historic Site, located in the Basin and Range Province of southeast Arizona, sits in Apache Pass, a low point between the Chiricahua Mountains to the south and the Dos Cabezas Mountains to the north. The Dos Cabezas and Chiricahuas are flanked by high desert grasslands, the San Simon Valley to the northeast and the Sulphur Springs Valley to the southwest.

Positioned at the juncture of four major biogeographical provinces: Madrean, Rocky Mountain, Sonoran and Chihuahuan deserts, the park is defined by grassland, chapparal, and riparian woodland corridors. Reliable springs, diverse geology, and mixed biogeography contribute to a landscape of exceptional ecological diversity. Park geology is characterized by the Apache Pass Fault made of limestone on top of Precambrian granite.

With increasing elevation from 4,550 to 5,250 feet, the desert transitions to grassland and woodland habitat. Desert species such as acacia and mesquite are intermixed with grasslands. Prickly pear cactus, agave, beargrass, and ocotillo dot the rocky slopes. Hillsides consist of a mixture of chaparral and woodland species, such as desert sumac, manzanita, oaks, pines and junipers. The canyon bottoms are lush riparian woodlands of velvet ash and netleaf hackberry fed by the perennial flow from Apache and Siphon Springs.

Fort Bowie NHS experiences an annual seasonal pattern of precipitation characterized by heavy summer (monsoon) storms from the Gulf of Mexico and less intense frontal systems from the Pacific Ocean in the winter. On average, precipitation totals 11 inches. Approximately one-half of the annual precipitation falls from July through September. Generally, warmer weather occurs from April through October; maximum temperatures in July can exceed 100 F. Winter temperatures dip below freezing and snow is occasional.

Much of Fort Bowie has suffered the adverse impacts of human disturbance. Development of the fort, in addition to grazing, water diversion, mining, and fire suppression have contributed to habitat degradation resulting in the growth of nonnative grasses and the intrusion of woody species, such as mesquite, into the uplands. Roads in the area have also altered the natural runoff patterns and provided a pathway for the invasion of exotic plant species.


Last updated: July 7, 2021