Traffic & Travel Tips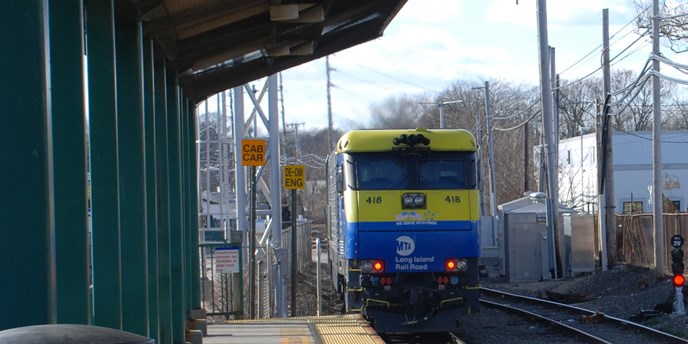 Plan Ahead for Your Trip to Fire Island
Whether you are traveling by car or via public transportation, be sure to plan ahead when planning your trip to Fire Island National Seashore.

Directions to National Park Service sites accessible by car.
On sunny summer weekends, anticipate a high volume of traffic getting to beach parking areas and ferry terminals. If parking lots are filled, you may have to make alternate arrangements or reschedule your trip to the beach.

Be sure your vehicle is in good condition before attempting a road trip. You may want to carry bottled water and a light snack in case you get stuck in a traffic jam as you cross Long Island. Pack a hefty quantity of patience and enjoy the ride.
Avoid New York City Traffic
New York City traffic is not always predictable. Using mobile traffic apps and driving before 8:00 AM and after 7:00 PM on weekends, and before 6:00 AM and after 8:00 PM on weekdays, can help.

If you would prefer not to drive through New York City , you can get to the William Floyd Estate, Fire Island Lighthouse, Wilderness Visitor Center, and passenger ferry terminals on Long Island by taking the Bridgeport & Port Jefferson Ferry from Bridgeport, Connecticut to Port Jefferson, NY. Route 112 then crosses Long Island to Patchogue, usually less than an hour's drive south.

The Cross Sound Ferry links New London, CT with Orient Point, NY, on the easternmost end of Long Island. Allow at least 2 hours to drive from Orient Point to Patchogue or Sayville.
Taking the Train to Fire Island
Long Island Railroad (LIRR) stations are near the William Floyd Estate and three mainland ferry terminals for Fire Island. From Penn Station in New York City, take the Montauk Branch of the LIRR to Mastic/Shirley for the William Floyd Estate or to Bay Shore, Sayville, or Patchogue to access ferry terminals.
The William Floyd Estate is more than three miles from the Mastic/Shirley station. A taxi may be the best way to travel from the station to the Estate.
Fire Island Ferries travel from Bay Shore to western Fire Island communities. To get to the Fire Island Lighthouse, take the ferry to Kismet and then take a water taxi to the lighthouse.
Sayville Ferry Service operates passenger ferries to Sailors Haven/Sunken Forest, Cherry Grove, Fire Island Pines, and Water Island.
The Davis Park Ferry Company runs ferries to Watch Hill via the Patchogue-Watch Hill Ferry Terminal on West Avenue in Patchogue; and, to Davis Park via the Davis Park Ferry at the from the Sandspit Marina on Brightwood Street in Patchogue.
You can easily walk from the Patchogue station to the Watch Hill ferry terminal, but a taxi or van may be welcomed for the longer distance between the other train stations and the William Floyd Estate or the Bay Shore, Sayville, and Davis Park Ferries.

Be sure to check the LIRR train schedules before your travel. Special one-day beach get-away packages are available during the summer for Kismet/Fire Island Lighthouse, Watch Hill, and Sailors Haven.


Last updated: September 27, 2017