Campgrounds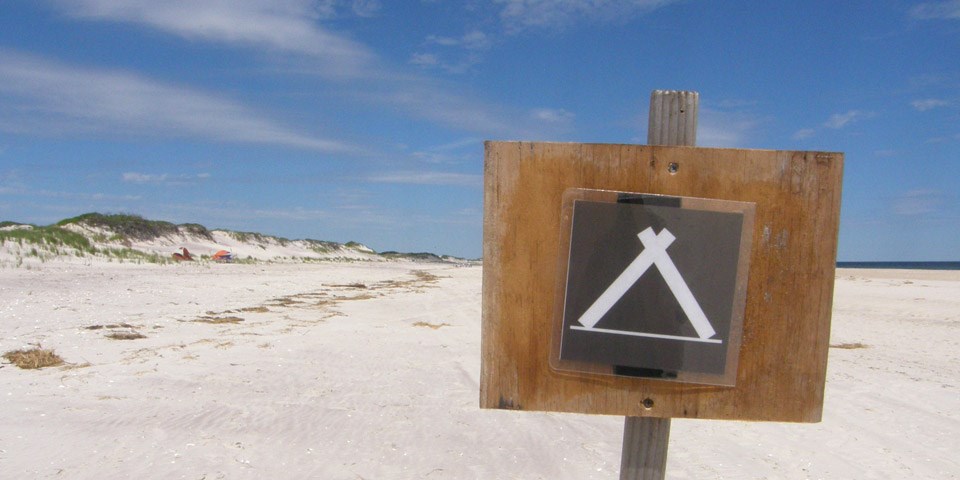 Wilderness/Backcountry Camping

Online reservations are required.
Reservations for wilderness/backcountry camping and required permits must be obtained online at www.recreation.gov for overnight stays. A cost-recovery fee is charged for each reservation.
There are two camping zones within the Otis Pike Fire Island High Dune Wilderness, the east and west zones. Access to the wilderness/backcountry camping zones is through the Wilderness Visitor Center or Watch Hill.
Additional camping opportunities are available at Smith Point County Park.

Learn more about Camping on Fire Island.
Watch Hill Family Campground
Accessible by private boat or ferry, Watch Hill is located directly across the Great South Bay from Patchogue, and the campground is a 1/4-mile walk from the ferry dock.

The family campground is within walking distance of visitor center, marina, general store, ocean beach (lifeguarded during summer months), showers and bathhouse, nature trails, and Otis Pike Fire Island High Dune Wilderness.

The Watch Hill campground has 26 tent sites and one group campsite. Most sites have a sandy base, so you'll need appropriately long tent stakes. There is one universally accessible site on a raised platform.

Campground reservation system is available through LoveFins.com.

For More Information

Last updated: October 3, 2023