Barrett Beach / Talisman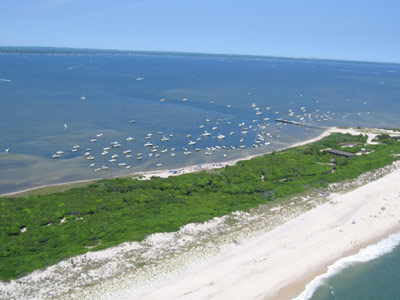 The Barrett Beach/Talisman area is located near the center of Fire Island National Seashore. It is across the Great South Bay from Bayport and Sayville, Long Island. At this time, it is only accessible by private boat and foot, and by charter ferry service from Patchogue or Sayville. (See Barrett Beach/Talisman Hours.)

Barrett Beach/Talisman offers a dock for boaters to load and unload only, a boardwalk trail leading across the island to the ocean beach, restrooms, and a picnic area.



Last updated: November 27, 2013