Other Invertebrates (corals, sponges, worms, etc.)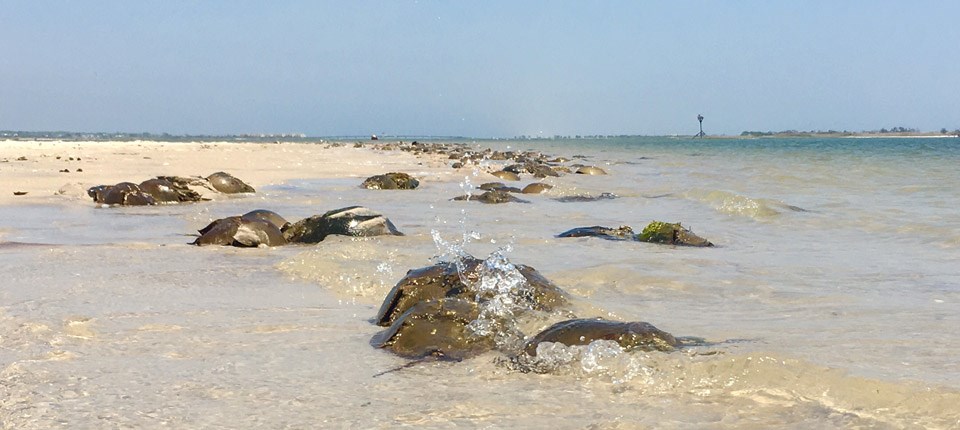 Invertebrates
Fire Island's beach and intertidal invertebrate communities are an important component of the ecosystem which serve as forage for shorebirds, and include several species from the taxonomic groups Annelida (worms), and Amphipoda (crustaceans).
Marine invertebrates lack backbones and include animals such as snails, clams, horseshoe crabs, worms, and jellyfish. Many marine invertebrates have shells and are filter feeders, meaning they siphon small food particles from the water column into their digestive systems. Filter feeders help naturally purify water by feeding on suspended particles.
Have you seen horseshoe crabs on Fire Island?
Horseshoe crabs are perhaps the most recognizable marine invertebrates on Fire Island. These fascinating creatures are not true crabs but are more closely related to scorpions and spiders. This species can be found along the bay shoreline during their spawning season, around the full and new moons of May and June.
Learn more about horseshoe crabs and horseshoe crab citizen science at Fire Island National Seashore.
Notice to Visitors: The harvest of horseshoe crabs is prohibited within Fire Island National Seashore.
Last updated: June 6, 2016