Fire Island National Seashore - Business Plan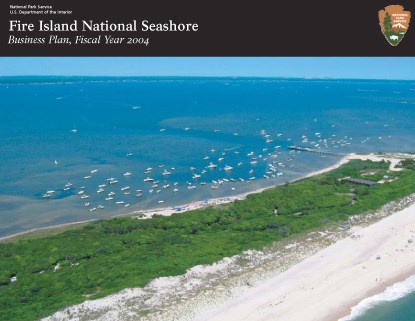 The purpose of business planning in the National Park Service (NPS) is to improve the ability of parks to more clearly communicate their financial status with principal stakeholders, including Congress and the American public. Like any other organization, Fire Island National Seashore must account for funds allocated through Congressional appropriations.
This business plan helps communicate the park's financial status
1) by providing a synopsis of the park's funding history;

2) by providing a clear, detailed picture of the park's current park operations and funding; and

3) by outlining park priorities and funding strategies to improve its current situation.
Fire Island National Seashore's business plan uses the same methodology that is applied to other NPS units preparing business plans. The NPS goal is to integrate various management tools—including the Budget Cost Projection Model, Business Plans, Core Operations Analysis, and the Park Scorecard—to provide a more qualitative basis for decision-making.
Last updated: March 2, 2018