Park Store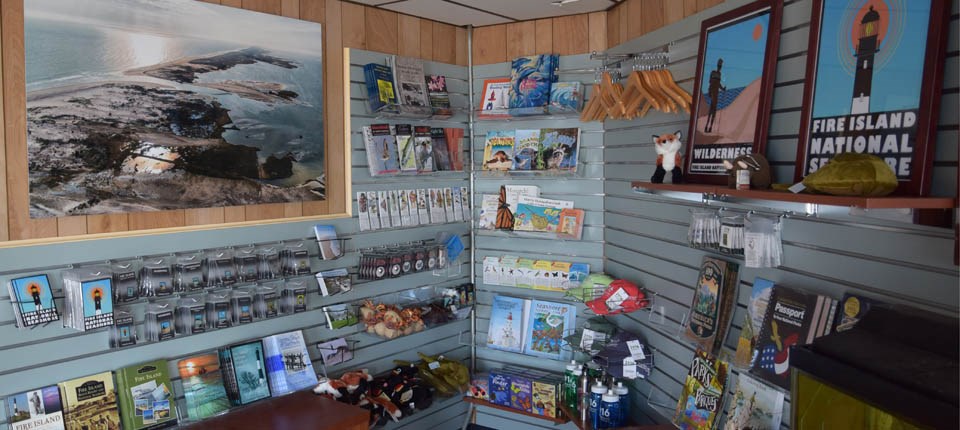 Fire Island National Seashore Sales Outlets
Looking for a gift or keepsake? Stop by Fire Island National Seashore sales outlets and find pins, post cards, books, and more. A purchase not only helps you learn more about the park, but the profit from these sales helps support the park interpretive and education efforts.
America's National Parks™, operates a small book store at the Sailors Haven, Watch Hill, and Wilderness Visitor Centers and at the William Floyd Estate. The Fire Island Lighthouse Preservation Society operates a sales area at the Fire Island Lighthouse. Each shop provides in-depth information about the park and its special resources.
Both Eastern National and the Fire Island Lighthouse Preservation Society are official National Park Service cooperating associations, authorized to operate within Fire Island National Seashore.


Last updated: August 21, 2021