Fire Island Treks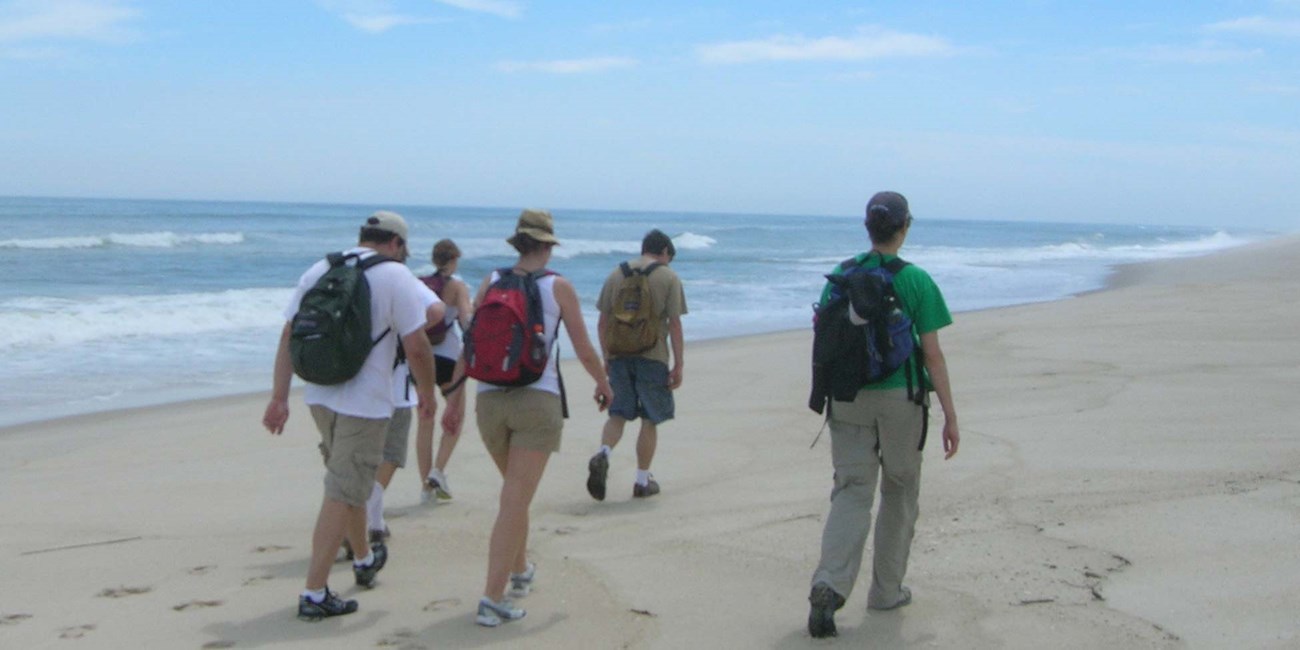 Fire Island National Seashore's Fire Island Trek provides a unique opportunity to explore every aspect of this National Park Service (NPS) unit. Fire Island is one of only ten national seashores in the country.
At 32 miles long, this thin barrier island is home to a wilderness area, various barrier island habitats including salt marshes and maritime forest, 17 communities that existed before the establishment of the park in 1964, NPS recreational developments (marinas, campground, food service, visitor centers, lifeguarded beaches) and a historical maritime icon, the Fire Island Lighthouse. During the Fire Island Trek, participants can see and experience many parts of this enchanting collage of coastal life and history.
Come experience it all on one of these incredible ranger-led journeys!
For more information about the Fire Island Trek or to get a reservation form, contact Fire Island National Seashore's Office of Interpretation by e-mail or by phone at 631-687-4780.
Last updated: September 2, 2016