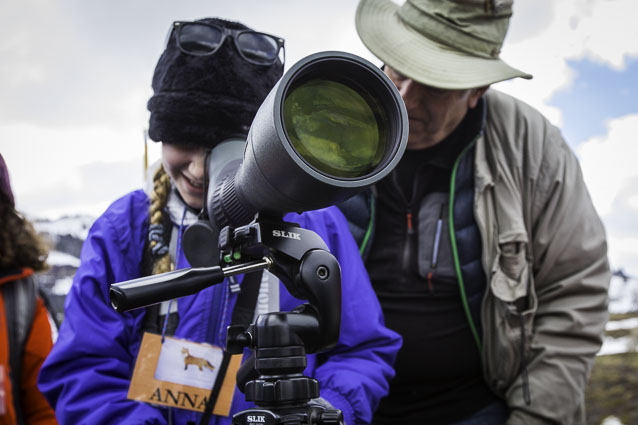 You never forget your first wolf. Until you see it, you hold your breath every time you see a coyote or a fox. Was that a howl? No, that's the wind…or a distant eagle calling its mate. When it finally happens, there's no mistaking it: the wolf's stature (twice the size of a coyote) and its haunting howl has no equal.
Some consider the reintroduction of wolves to Yellowstone one of the most important acts of wildlife conservation ever attempted. Eradicated from the park by 1926, wolves were brought back during the mid-1990s and have provided an amazing opportunity to study the effects these top carnivores have on an ecosystem.
Wolves are highly social animals and live in packs. This allows them to hunt large prey like elk and bison that other predators cannot usually kill. Many animals benefit from wolf kills, and bears often take them over. The easiest way to spot a kill is to look for a cloud of scavenging birds like ravens, magpies and eagles.
Wolves can be seen throughout Yellowstone, but the wide open valleys of the northeast corner provide easier opportunities. Many consider Lamar Valley to be the best place in the world to watch wolves.
Read more about wolves in Yellowstone.
Where to Go
Drive the road between Mammoth Hot Springs and the northeast entrance (open all year).
When to Go
Winter is best since snow makes the wolves easier to see. Wolves typically den in April, with pups emerging for the first time in early summer.
What to Bring
A spotting scope or binoculars, and warm clothes for winter.
Guided Trips
Yellowstone Association offers guided wolf-watching trips, as do many other companies.