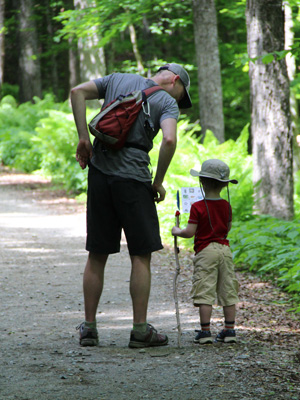 Adding a little physical activity to our day offers health benefits. It helps with weight control, builds stronger bones and muscles, can boost your mood — and it's fun. Our local trails are great for recreational walking for health. Meet park staff at the Woodstock Village Green every Wednesday at 5 pm in June and July for a
one-hour walk.

Find information about trails and hiking at the park.

Plan your visit to the park.