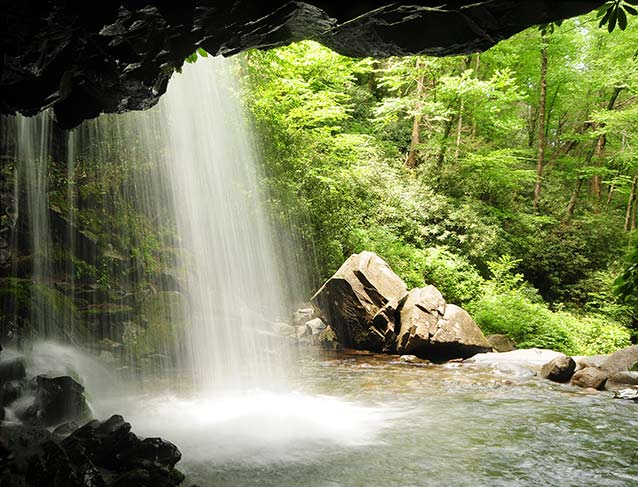 On a hot summer's day, there's nothing more refreshing than feeling the cool spray of a waterfall on your face! In the Roaring Fork area of Great Smoky Mountains National Park, an exuberant mountain stream rushes and tumbles down a mountainside, plunges over a rock shelf above the Trillium Gap Trail, and free falls 18' into a wide, clear pool. Pause on the trail beneath the waterfall and view the landscape through a veil of cascading and splashing water. But be prepared to get a little wet!
The 3.0 mile roundtrip hike through old-growth forest to Grotto Falls is considered "moderate" in difficulty. The trailhead is located on the Roaring Fork Motor Nature Trail, which is open May through November. 
Plan your visit to Great Smoky Mountains National Park and learn about Grotto Falls and the Roaring Fork area.
Last updated: March 30, 2015