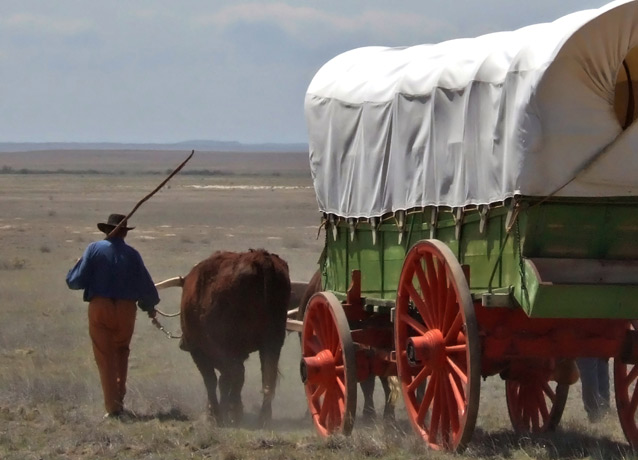 You can almost hear the whoops and cries of "All's set!" as trail hands hitched their oxen to freight wagons carrying cargo between western Missouri and Santa Fe, New Mexico. 
Between 1821 and 1880, the Santa Fe Trail was primarily a highway of commerce. Trail use changed over the years from international trade between Mexicans and Americans to a route used to invade New Mexico during the Mexican-American War to a national road connecting the United States to the new southwest territories.
You can still travel the Santa Fe National Historic Trail today as it crosses five states, covering 900 miles. There are museums, historic sites, trail ruts, and original trail segments located along the length of the trail.
Follow these links to see how you can travel the trail. Plan Your Visit / Places To Go / Multimedia / Travel the Trail - Map Timeline
States:  Colorado, Kansas, Missouri, New Mexico, Oklahoma