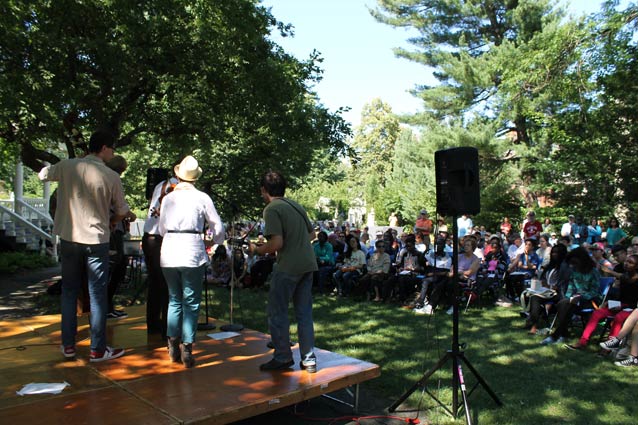 In 1835, a young, aspiring writer named Henry Wadsworth Longfellow publish Outre Mer, an account of his travels in Europe. His experiences there led him to observe, "Music is the universal language of mankind, poetry their universal pastime and delight."
Those words are still true today at the Brattle Street mansion Longfellow called home for the last 45 years of his life. The preservation and suport of cultural endeavors remains one of the primary parts of our mission. Modern visitors can view paintings and sculptures galore preserved from the family's extensive collections. They can join hundreds of people on the lawn for concerts and poetry readings as as part of our annual Summer Festival. Others may be inspired to create their own works of art by the beautiful and peaceful environment of the historic grounds and formal garden.
At Longfellow House-Washington's Headquarters National Historic Site, the arts continue to be honored...and to flourish. 
For the full schedule of 2015 events as they come available, be sure to regularly check our Plan Your Visit page.