Take a Boat Tour Inside of a Volcano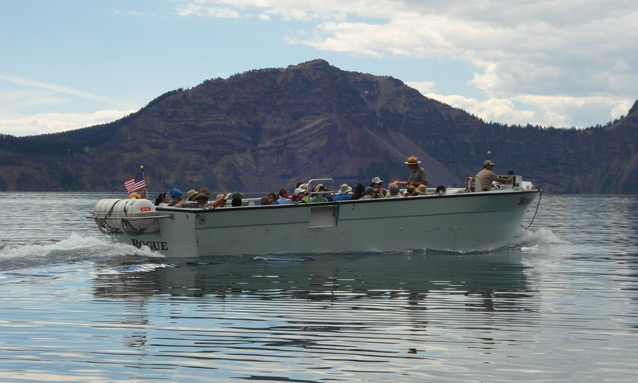 At 1,943 feet, Crater Lake is not only the 9th deepest lake on our planet it is also one of the cleanest and clearest large bodies of water in the world.
Crater Lake lies inside a caldera created about 7,700 years ago when the 12,000 foot high Mount Mazama collasped following a major eruption.  
Taking a boat tour around Crater Lake will allow you to see the inner workings of Mount Mazama and give you a unique perspective of the geologic features found inside the caldera.
Plan your visit to Crater Lake National Park and learn about the Volcano Boat Cruises.