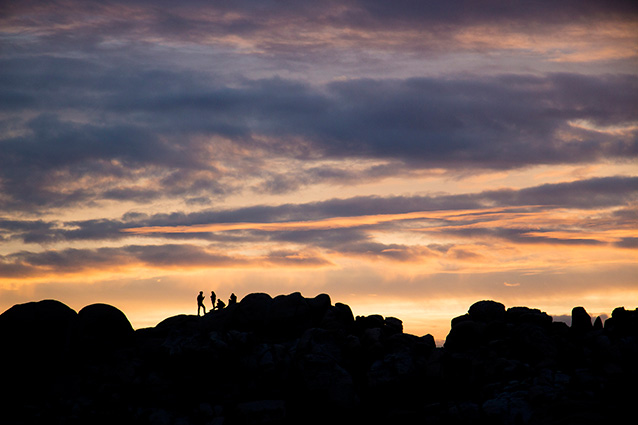 As the sun drops towards the horizon, climb atop the nearest boulder and enjoy a vivid sunset with friends or loved ones.
Feel the day's heat ebb, replaced by a brisk evening chill. Be on the lookout for the desert's night shift - nocturnal animals - emerging from their burrows. Watch as the brilliant light from our nearest star fades and is replaced by the twinkling of countless others.
Plan your visit to Joshua Tree National Park today.