Sleep Under the Stars and Marvel at the Milky Way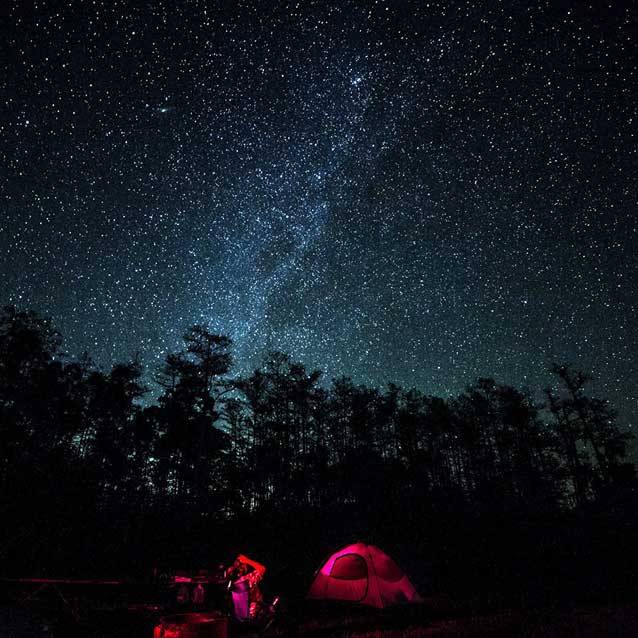 Big Cypress National Preserve has a resource that many take for granted, or may not even be aware of -- our natural "darkness." Even with widespread development on the east and west coasts of Florida, Big Cypress remains one of the darkest night skies east of the Mississippi River.
In the heart of the swamp it's still possible to view the Milky Way, something that many, who have only been in urban or suburban settings have never seen.
The preserve is open 24 hours a day, and many locations provide unobstructed views of the night sky. Join us for a night sky program, or simply gaze at the stars above your campsite. 
Last updated: April 3, 2015