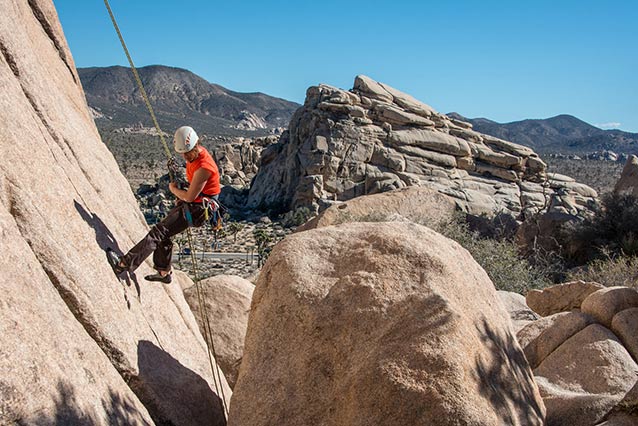 Whether you want to push your limits and hang from a cliff face by your fingertips or just enjoy a day out with good friends, a day spent rock climbing can satisfy your desires.
With over 8,000 established routes, climbers of all skill levels can challenge themselves at Joshua Tree National Park. If ropes and harnesses aren't your thing, countless bouldering problems and rock scrambling opportunities abound.
Get more information about rock climbing in Joshua Tree.