See One of the Last Remaining Stands on the Natchez Trace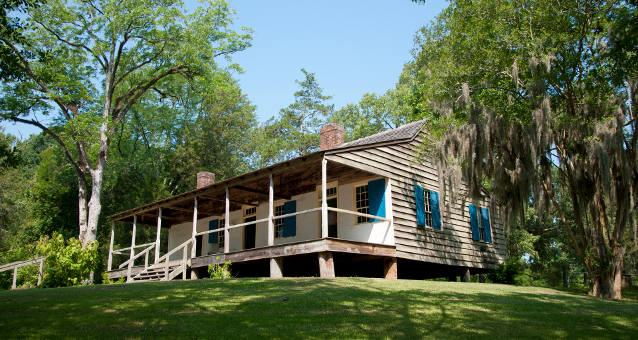 Mount Locust Inn and Plantation, at milepost 15.5 on the Natchez Trace Parkway, is the only stand or inn of the more than 40 that lined the route of the Old Natchez Trace open to the public. At Mount Locust, you can see where travelers on the Trace, such as the famed "Kaintuck" boatmen stayed as they begun the arduous journey back home from their Mississippi River travel by walking along the Natchez Trace.
You can also explore the remnants of the once thriving cotton plantation. During the years of King Cotton, anywhere from 40 to 50 enslaved African Americans called Mount Locust their place of bondage and the Chamberlain family their owners. Today, the outbuildings these enslaved persons inhabited are long gone, but the memory of their suffering and heartbreak remains. 
Visiting Mount Locust
Located at milepost 15.5 along the Natchez Trace Parkway, Mount Locust is open daily from 9 am to 4:30 pm (except December 25). You can tour the restored house and walk the grounds as you envision the travelers who passed by on their way home and the enslaved persons who toiled in the now fallow fields. For more information about the house and grounds, download the Mount Locust brochure.