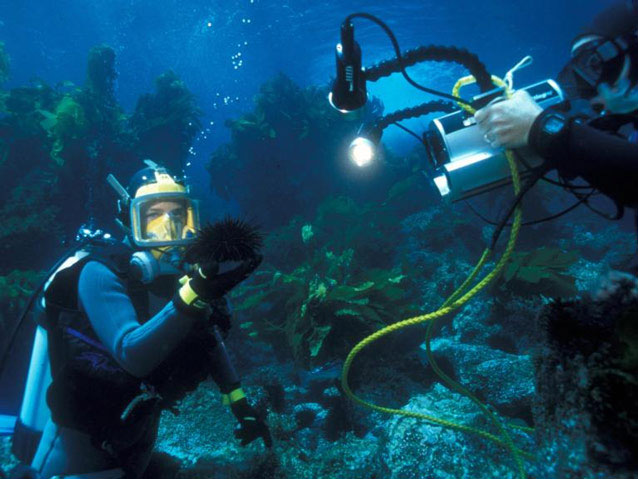 Seldom seen, but encompassing almost half of the park, the underwater environment of Channel Islands National Park often goes unnoticed.
Over 1,000 species of marine organisms can be found in the great forests of kelp surrounding the Channel Islands. Seals, sea lions, fishes, marine invertebrates and algae all blend together under the kelp canopy to form one of the most biologically diverse ecosystems in the world.
From the landing cove at Anacapa Island, park rangers wearing special microphone-equipped dive masks descend into the kelp forest camera in hand. The divers explain what the camera is revealing and answer visitors' questions about the kelp forest and its many inhabitants, from lobsters to spiny sea urchins and brightly colored fish.
Programs include general presentations along with special curriculum-based broadcasts that are directed towards school groups, but are open to all. Visitors can join us for these programs on Anacapa Island, at the Robert J. Lagomarsino Visitor Center in Ventura Harbor, in classrooms, and on the Internet.