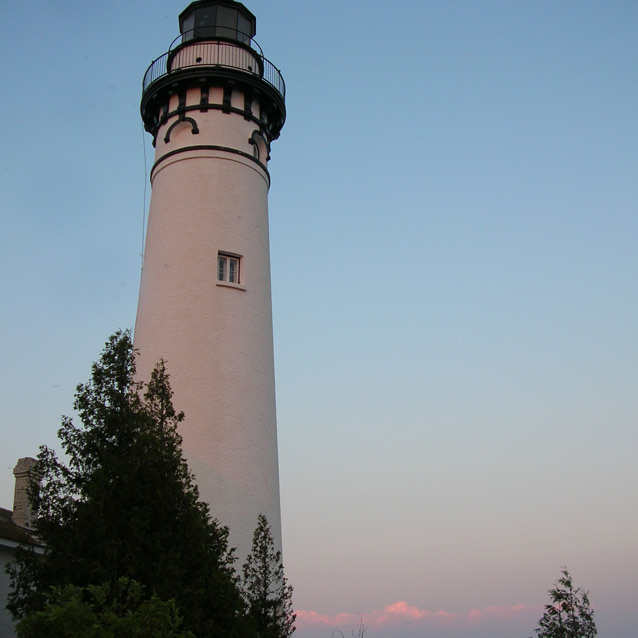 Lake Michigan's lighthouses are the stars of the shore--mysterious and magical. With their unique architecture, sparkling Fresnel lenses, and circular stairs winding to spectacular views, lighthouses enchant and inspire.
Most Lake Michigan lighthouses were built in the 1800s when ship traffic was at its heaviest, especially during the lumbering era. Lighthouse beacons guided ships through rocky harbors and passages.
Sleeping Bear Dunes' South Manitou Island Lighthouse is one of the fifty lighthouses that line the shore of Lake Michigan. Learn more about the South Manitou Island light and other lighthouses in the area.