Kayak Through History!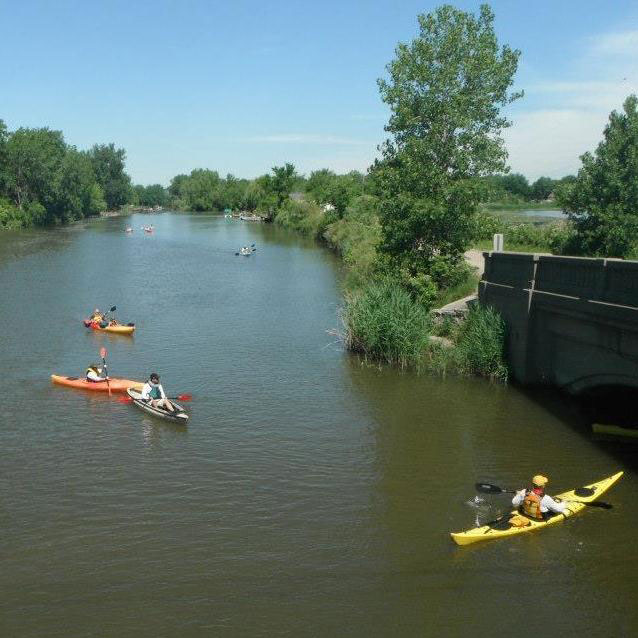 In 2014 the Park offered "The Art of Kayaking" on the River Raisin and Huron River for the first time!  The program is once again being offered this year and through the Centennial 2016.  Visitors are taught how to kayak and have a chance to test different kayak styles as well as learn about the importance of water ways in early American History.  Visitors participating at the Huron River are being offered the first public tours of the Historic Hulls Trace!  Truly a unique opportunity to "Find Your Park" and get up close and personal with a 200+ year old tangible remnant of our history.
In June of 1812, General Hull ordered a road to connect Fort Detroit with rest of the U.S. A part of this corduroy road remains 200 years later near the mouth of the Huron River and is the only known log remnant of the first U.S. military federal road.  Through the generous contributions of Wayne County Michigan and the US Silica Corp. this significant part of American history will now be preserved and made accessible for the benefit of the public in perpetuity as the Hulls Trace Unit of the River Raisin National Battlefield Park.
Through generous grants the Park was also able to offer the kayaking program to over 1000 students on field trips last year, and is continuing the program this year. 
Last updated: July 10, 2015