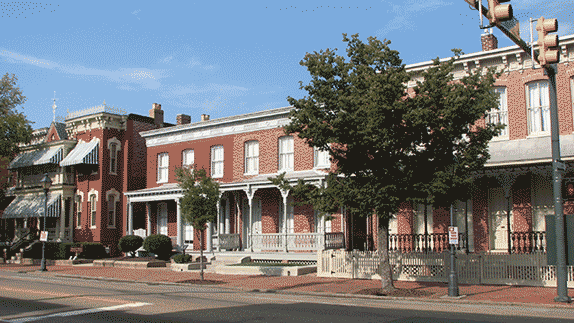 Maggie Walker lived in Richmond's Jackson Ward from 1905 until 1934 and her house is now the Maggie L. Walker National Historic Site. In the early 20th century, Jackson Ward was the largest African American community in Richmond and a nationally important center of African American cultural and economic activity.  
Now a National Historic Landmark District, Jackson Ward's vibrance and history is captured in a 12-stop walking tour podcast showcasing the important people and places that earned for the area its reputation as the "Harlem of the South" and the "Black Wall Street of America."
The tour is narrated by Richmond historian Elvatrice Belsches, who introduces you to the people and institutions of a remarkable community that flourished during Mrs. Walker's lifetime.