Find "America's Best Idea" Overseas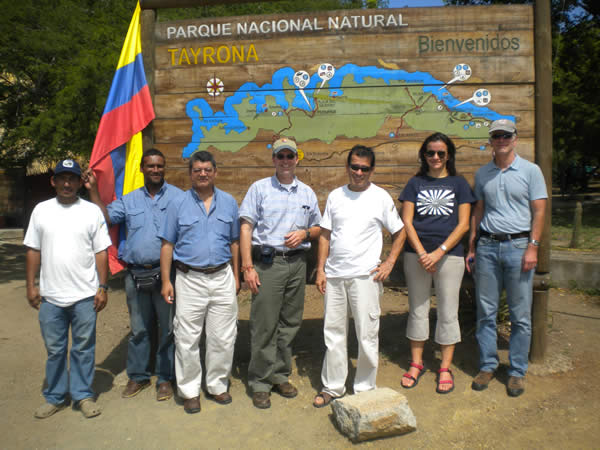 From its beginnings at Yellowstone in 1872, the national park movement – sometimes referred to as "America's Best Idea" – has spread across the globe and now nearly every country on earth has at least one national park, with over 100,000 parks and other protected areas established globally.  In celebration of this remarkable global legacy, we encourage you to visit parks, World Heritage sites, Biosphere Reserves and other protected areas wherever you live or travel, from Argentina to Zambia. 
When your travels take you to a park or other protected area or cultural site outside the United States, take a photo of yourself or your family/companions in that site (perhaps the site's entrance sign or an iconic view) and send it to the National Park Service Office of International Affairs.   We want to hear about your adventures all over the world! 
We'll select some of the best photos and feature them on our Facebook site. 
Last updated: April 17, 2015