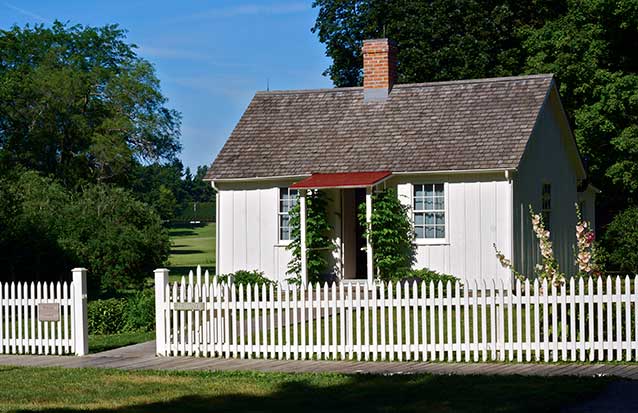 Herbert Hoover National Historic Site is less than a mile from exit 254 off Interstate 80. It's at the heart of West Branch, Iowa, adjacent to a historic small-town downtown and a presidential library.
The park is easy to explore on foot and on your own in less than a day. All you'll need is the park's map and guide or its mobile app. Help is close by at the visitor center, where you can pick up a map and guide and a menu of audio tour stops. Park rangers can answer questions and get you started. Exhibits and a film tell of President Hoover's childhood in West Branch and his later efforts to develop the historic site.
Admission to the park is free. Herbert Hoover National Historic Site is accessible to visitors with disabilities.