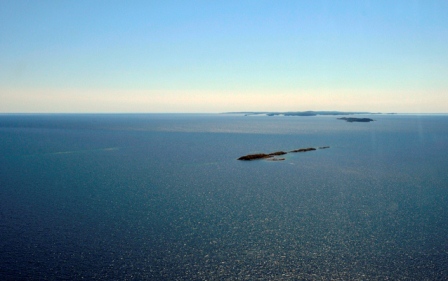 Surface Area:  438,008 acres large, making it roughly the size of the State of Maine, in addition to being the largest lake by surface area in the world.
Volume:  Roughly 3-quadrillion gallons, which is enough water to cover both North

and

South America in one foot of water. 
Environment:  Remarkably cold and clean, it holds 10% of the world's fresh surface water that is not frozen in a glacier or ice cap.
How can you celebrate the greatest of the Great Lakes during a visit to Isle Royale?  Take a dip in it!  Whether it is jumping off a dock or wading out into one of Isle Royale's many bays, countless brave souls have plunged into the chilly, clear waters of Lake Superior (average temperature 40° Fahrenheit).  Visitors during the summer months will find warmer surface water temperatures in protected harbors and bays.