GeoAstroRV Astronomy Programs
Homestead National Monument of America is excited to host John and Brenda Nejedlo of GeoAstroRV as monument volunteers from April 30-May 28, 2019. John and Brenda are travelling the country in their RV and volunteering their astronomy knowledge at national park sites across the Midwest. GeoAstroRV will give both daytime and nighttime astronomy programs every day, weather permitting, during their stay at Homestead National Monument of America.
You can visit their website at
geoastrorv.com
to learn more and follow their journey.
Our Magnetic Sun Daytime Astronomy Programs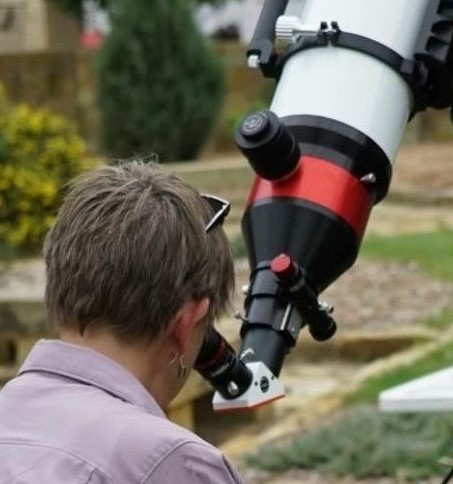 GeoAstroRV's daytime program is a NASA-approved "Our Magnetic Sun" presentation in which visitors are able to use a 152mm Lunt Hydrogen Alpha telescope that is double stacked, along with a TeleVue NP101 with a Baader Herschel Prism. Daytime presentations last about 30 minutes and will run from 11 a.m.-1:30 p.m.
Hands-On Nighttime Astronomy Programs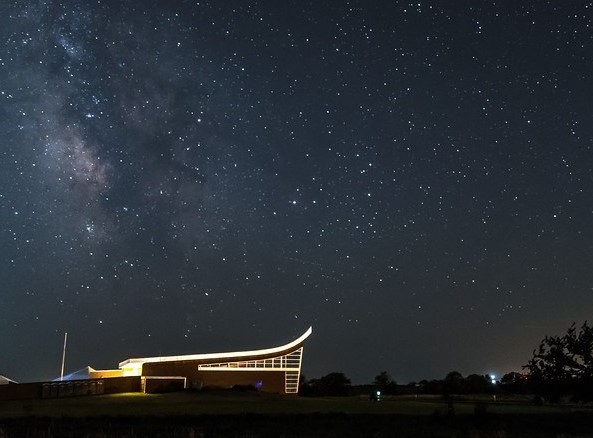 Nighttime programs allow you to be more involved as John and Brenda will teach visitors how to use their various telescopes and allow time to explore the night sky with them. Nighttime programs last 2 to 3 hours and include a laser presentation on constellations. Nighttime presentations are limited to 12 people and attendees must be middle school age and above. To reserve your spot for the nighttime program call Homestead National Monument of America at (402) 223-3514 or stop in and speak to a ranger.
Last updated: April 22, 2019