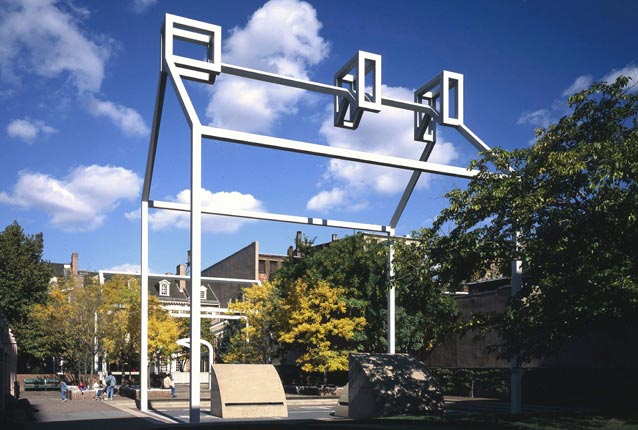 Explore Ben Franklin's neighborhood to learn more about the printer, author, inventor, scientist, and politician. Begin your visit in Franklin Court to see a printing office much like the one Franklin owned. Look in the courtyard for the steel outline of a house, marking where Franklin's home once stood.  Franklin spent the last years of his life here, entertaining friends under the mulberry tree, and surrounded by family in what he called "his niche."
Head out to Chestnut Street and you'll encounter places Franklin knew well, like Carpenters' Hall and Independence Hall.  Stories of Franklin as a community leader and politician echo through these buildings.  Make your way to the Christ Church Burial Ground at 5th and Arch Streets and you'll see a simple headstone marking Franklin's grave.  Franklin died in Philadelphia on April 17, 1790, at the age of 84.
Download the park's FREE mobile app for the "In Franklin's Footsteps" audio tour.  Search "NPS Independence" in the App Store or on Google Play.
Suggested Itinerary:
Franklin Court Printing Office
Franklin Court Courtyard
Carpenters' Hall
Library of the American Philosophical Society
Museum of the American Philosophical Society
Independence Hall
Christ Church Burial Ground