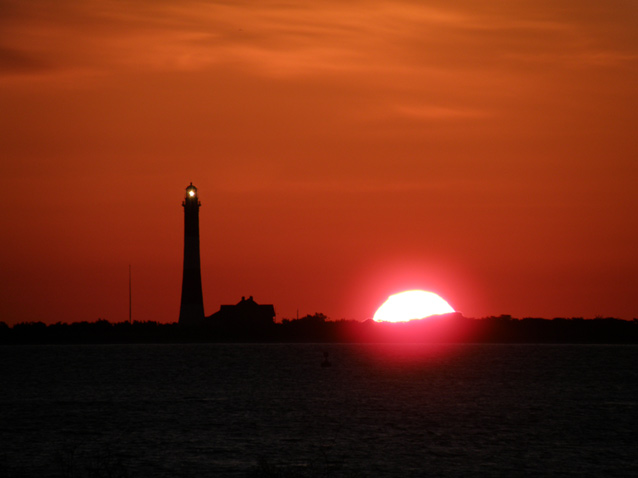 See the surf and sand illuminated by the sun's first light from atop the Fire Island Lighthouse Tower.
Climb 192 steps to the top of the tower and watch as the sun climbs above the horizon. Get a bird's eye view of the wild Atlantic, the beautiful barrier beach and Great South Bay, and Long Island's South Shore. Take photos or just take it all in.
Plan your visit to Fire Island National Seahsore and learn more about Sunrise Tower Tours with the Fire Island Lighthouse Preservation Society.