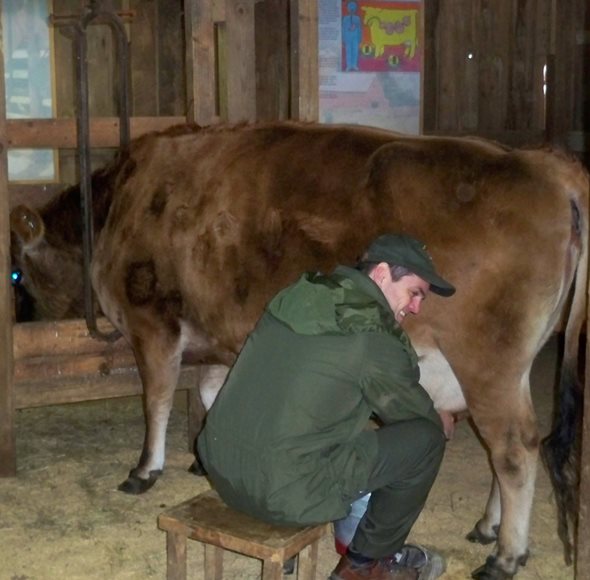 Where does your milk come from?  What is dairy and what kinds of foods are made out of milk?

Come and learn about cows, agriculture, and farm products by helping with the milking of the cow.  Each day at 10:00 a.m. in our dairy barn, Rangers teach visitors how to milk a cow and give them the chance to try it themselves.  It's a great opportunity for children (and big kids) to get a "hands on" experience with where our food comes from.

Check our calendar or call ahead at 301-839-0503 for program availability.

Learn about other programs and activities at Oxon Cove Park & Oxon Hill Farm.