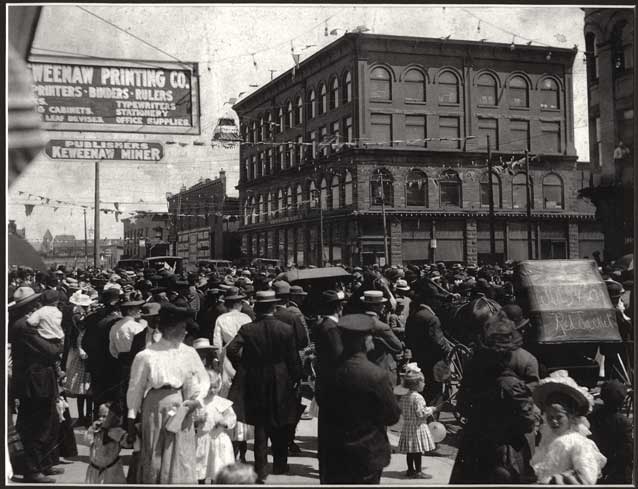 The Calumet Unit of Keweenaw National Historical Park tells
the story of an immigrant community. Here you can discover the
interactions of many historic forces at play, including social, ethnic,
commercial, and paternalistic practices of the Calumet and Hecla
mining town.
At the center of the unit is the Calumet National Historic Landmark
District, where you can visit the Calumet Visitor Center, Keweenaw
Heritage Center at St. Anne's, Coppertown Mining Museum, Copper
Country Firefighters Museum, Calumet Theatre, and the Italian
Hall Memorial Park. The park headquarters and Keweenaw History
Center are also located nearby.