Give Rise to Your Higher Self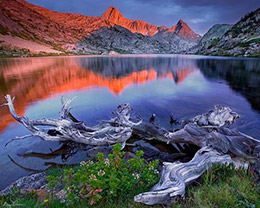 A rocky basin where sparse trees rarely reach 6 feet in height may seem stark to some, but Evolution Basin demonstrates the exceptional beauty of the high sierra like nowhere else.  When one puts in the hard miles required to ascend to this high elevation basin they will be more than rewarded with views of sapphire blue lakes surrounded by soaring peaks named for the great evolutionary theorists Huxley, Darwin, Mendel and more. Hikers of the John Muir portion of the Pacific Crest Trail pass through the basin but shorter trips are also possible.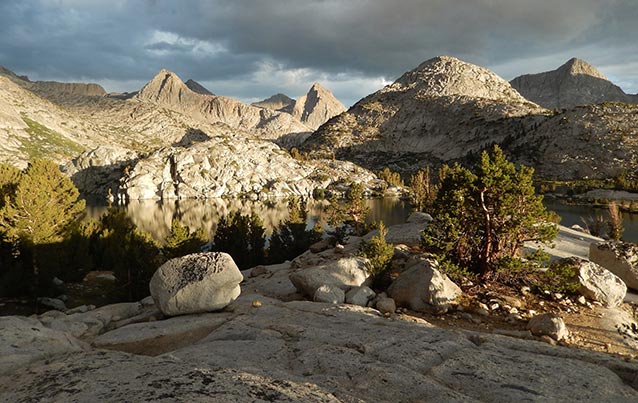 Despite the harsh landscape – life abounds here! Plants adapted to the conditions make their home in meadows, and among the seeps, cracks, and crevasses. A visit will likely be greeted by the whistles of yellow-bellied marmots (Marmota flaviventris) and squeaky chirps of american pika (Ochotona princeps) who seek refuge from a warming world among the rocks.  If one's steps are measured along the lakeshores they may even catch a glimpse of the mountain yellow-legged frog (Rana muscosa) before it leaps off for a little swim. 
Last updated: June 26, 2015