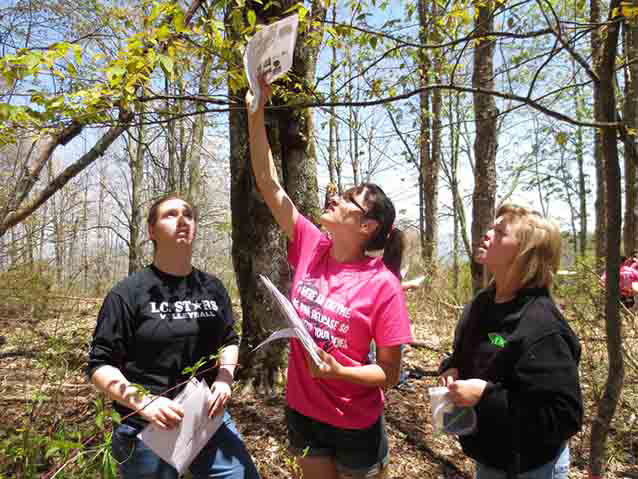 The Appalachian National Scenic Trail, which connects wilderness and communities from Georgia to Maine, spans eleven degrees of latitude and 6,000 feet of altitude. It's a great place to study how phenology – the timing of natural events like flowering and migration – differs from place to place and year to year.
Phenology is especially important to understand because of climate change. Around the world, the timing of some events is shifting earlier in the year as spring gets warmer and winters shorten. We need to understand which species along the A.T. are changing, and how. To do that, we need you to help collect data.
All along the A.T. you can help the NPS and its partners collect phenology data through our citizen science program "A.T. Seasons." We're tracking 17 plant species, 4 birds, 2 frogs, and even a caterpillar.
It's easy and fun to participate, and you can even use your smart phone! Visit https://www.usanpn.org/appalachian/home for details.