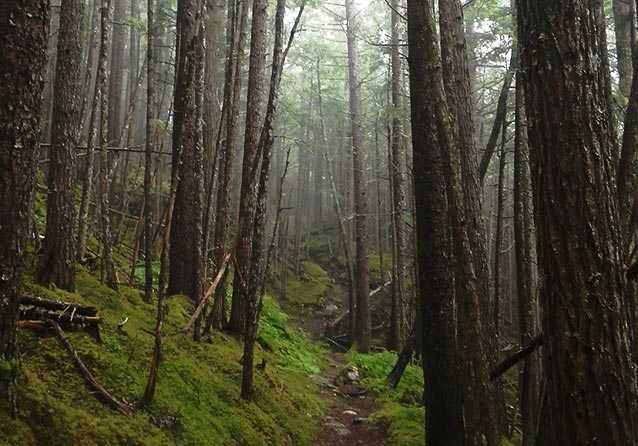 Sea to Summit
A herculean feat, this hike stretches 33 miles from sea level to over 3,500 feet through rain-soaked forests, mud, streams, and snow on an epic voyage from Dyea, Alaska to Lake Bennett, Canada. 
Approximately 3,000 hikers backpack the Chilkoot trail each year but many more hike a small portion of the trail in a single day. A wide variety of plants and animals can be seen along the trail including bald eagles, beavers, brown and black bears, pikas, and more.

Experiences on the Chilkoot Trail will be forever embedded in your memories. You can even book your trail adventure this summer to coincide with a Chilkoot Trail artist in residence. Start planning your hike!