Step On Charlie's Bunion!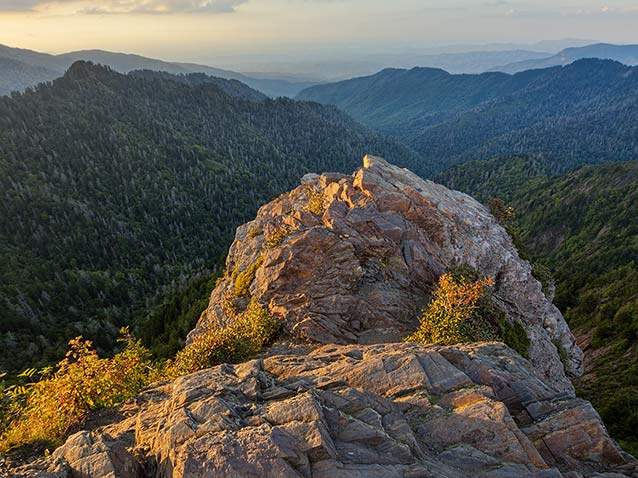 You may be footsore after a hike to Charlies Bunion, but the breathtaking mountain views you'll enjoy from this picturesque stone outcrop are worth a few minor aches and pains! Charlies Bunion is located along the storied Appalachian Trail, which runs 2,000 miles from Georgia to Maine. But you'll only have to walk four miles of the trail to reach the craggy bunion.
Beginning at the Newfound Gap parking area, the trail to Charlies Bunion follows the crest of the mountains through cool and shady, high-elevation spruce fir forests. Here and there along the trail, views of distant mountains open up. From spring through fall, abundant wildflowers line the trail.
The 8.0 mile round-trip hike is considered "strenuous" in difficulty and takes most hikers 6-8 hours to complete. Weather conditions can change rapidly at high elevation, so be sure to pack a jacket that is wind and water resistant. Wear sturdy, ankle supporting boots. And carry plenty of food and water in your pack to refuel during the day. 
Plan your visit to Great Smoky Mountains National Park and learn more about Charlies Bunion.
An Odd Name for a Beautiful Overlook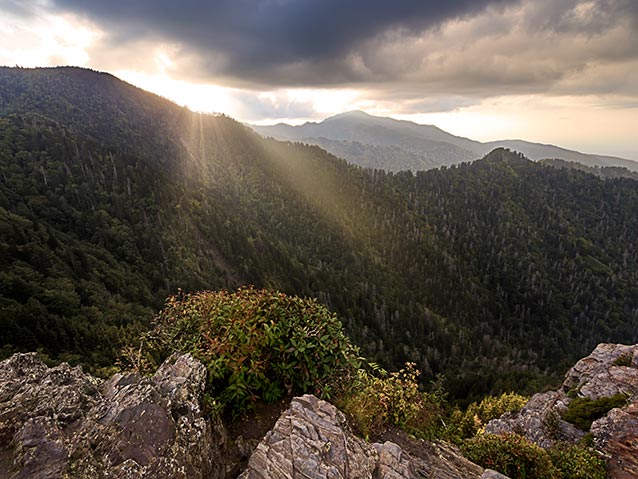 Before Great Smoky Mountains National Park was established, this rocky promontory was known as "Fodderstack." In 1925, a fire ripped through the area, killing most of the trees on the slopes of the peak. Four years later, an intense rain storm hit the area. Without live tree roots to anchor the soil, the cloudburst scoured the soil from the slope, leaving bare rock. 
Shortly after the storm, a group of hikers headed out to the peak to survey the devastation. In the group was Charlie Conner, a man who had long suffered from a painful bunion. Looking at the bare rock knob, one of the other hikers said, "That sticks out like Charlie's Bunion." The name stuck!
Last updated: March 30, 2015