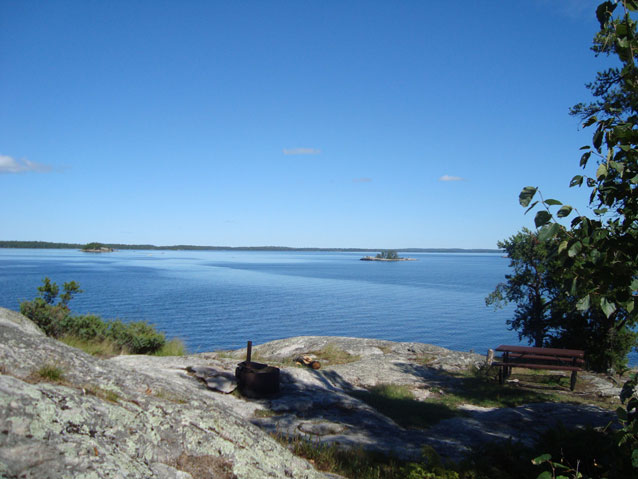 Bring your boat to Voyageurs to access any of the park's over 270 campsites. Sites can accommodate different numbers of campers and offer differing amenities, but all offer the chance to experience the quiet beauty of the north woods.
Front country campsites provide a place for boaters, whether by motor, paddling, or houseboat to pull up directly to a campsite.
Opportunities to camp in the backcountry allow for an even quieter experience. Visiting the backcountry involves taking a watercraft of choice to a trailhead and hiking into a campsite. Some sites require renting a canoe from the park to reach the solitary campsite.
If you don't have your own boat, canoe, or kayak, there are many local businesses that rent them or offer water taxi service around the park.
Visit the reservation website to reserve the campsite that best suits your needs.