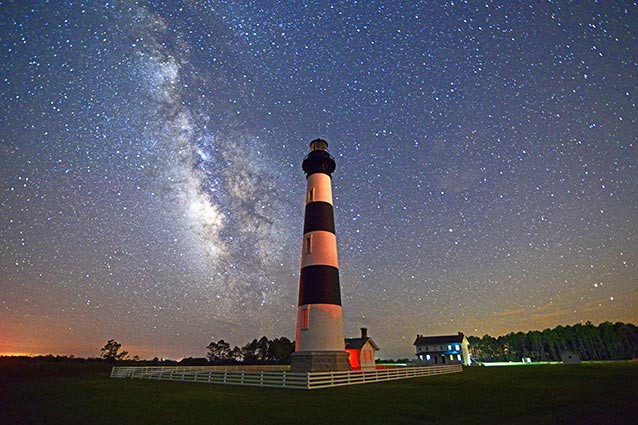 How many stars can you count when the sun sets and day turns to night? 
Just like how the sun lights up the earth's atmosphere and obscures the sight of stars during the day, the amount of light glowing near you at night affects how many stars you can see. Many national parks are far enough away from this "light pollution" to allow brilliant views of the night sky. In these special places, more stars and galaxies are visible painting the dark skies overhead. Even part of our own galaxy—the Milky Way—can be enjoyed.
Come visit a national park to see the full beauty of a truly dark sky. Chances are, there's a national park near you waiting for you to discover this tremendous resource. Additionally, several national parks are so far from artificial lights that they are certified international dark sky parks, while many more are in the process of being certified!
Read on to continue learning about night skies in national parks.