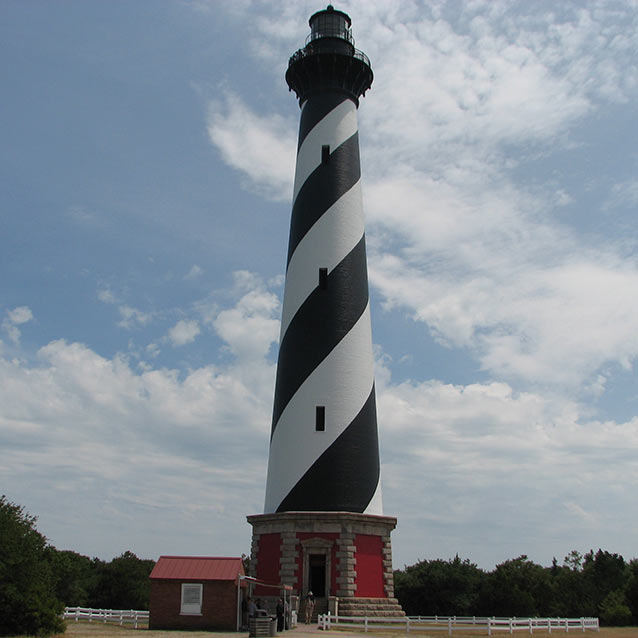 Lit December 1, 1870, the Cape Hatteras Lighthouse in North Carolina protects one of the most hazardous sections of the Atlantic Coast.
Today, the National Park Service maintains the lighthouse and grounds, and seasonally opens the lighthouse for climbs. Climbing the historic Cape Hatteras Lighthouse is a unique experience. The climb is self-paced and provides views from the tallest brick lighthouse in North America!
Read on to discover more about the Cape Hatteras Lighthouse.