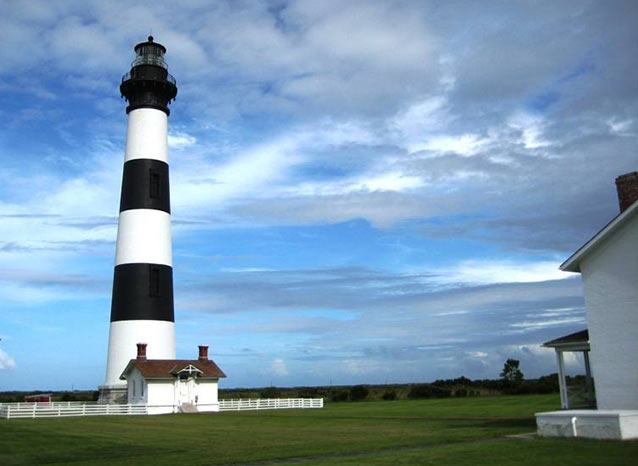 The Bodie Island Light Station is located at the northern end of Cape Hatteras National Seashore. The light first began shining October 1, 1872.
Today, the National Park Service maintains the lighthouse and grounds, and seasonally opens the lighthouse for climbs.
At Bodie Island, you have the chance to climb the lighthouse at your own pace and take in the gorgeous natural surroundings of Bodie Island, the Atlantic Ocean, and Pamlico Sound.
Read on to learn more about the Bodie Island Lighthouse.