Discover an Amazing Diversity of Birds in the Nation's Capital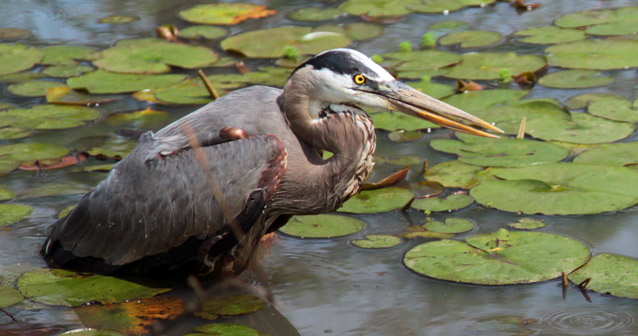 National parks in the Washington, D.C. area provide vital greenspace for wildlife, along with easy access from roads and public transportation for visitors. A rich mixture of woodlands, parkland, marshes, and aquatic environments provide essential habitat for a great number of year-round bird residents and for migrants traveling along the Atlantic Flyway. What will you discover?
Where to Go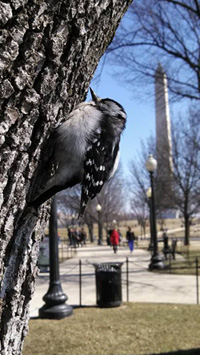 Anacostia Park - River access provides opportunities to see waterfowl, osprey, and bald eagles.
Kenilworth Aquatic Gardens - Trails and boardwalks provide access to marshy environments where you can spot herons and waterfowl.
National Mall and Memorial Parks - Parkland environments near Constitution Gardens support a surprising diversity of birds.
Rock Creek Park - This large island of green space with numerous trails provides ample opportunity to find woodland birds.
Theodore Roosevelt Island - A loop trail with views of woods and the Potomac River make eastern woodland birds and waterfowl easy to find.
Tips for New Birders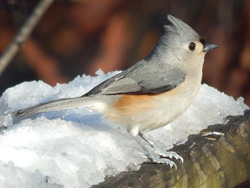 Birding is a leisurely hobby you can do anywhere, whether you just happen to notice your surroundings, or if you are actively looking for birds.
What You Need to Get Started
Bird ID guide. Check your local library for a bird guide that suits you. Different types of guides are organized differently, and may use either photographs or illustrations. Simple guides organized by bird color can be helpful for complete beginners unfamiliar with any other characteristics. Experienced birders usually prefer bird guides that are organized by taxonomy. There are also mobile apps and websites that are helpful because they may be more up-to-date and can include sounds.
Binoculars. While some types of birds are easy to get a close-up look at your back yard feeder or bird bath, others prefer to stay in the treetops or out in a marsh or open water. The only way to get a closer look at these is to use optics. Many different styles of binoculars are commercially available at several price points. However, if you do not have access to binoculars, some parks may have kits for loan that include binoculars.
Get to Know Your Neighbors. Using your bird guide of choice, start by identifying the birds in your back yard like the Northern cardinal, American robin, Carolina chickadee, and tufted titmouse. Listen carefully to the sounds they make. Watch the way they move, what they eat, and where they look for food. Knowing the common birds well will help you notice when something more unusual arrives.
How to Look for Birds
Location, time of day, weather, and time of year can influence what types and numbers of birds you might observe.
Choose the Right Spot. You might go for a walk, or sit in one spot and wait for the birds to come to you. One key to finding the most birds is to find a place where two habitats meet, such as the edge of a forest and a meadow. Finding a spot where birds can find food and water can increase your chances.
Choose the Right Time of Day. Many birds sing at dawn and dusk because the cooler air and lower wind helps their song carry farther. With practice, you will be able to identify many birds by their songs. While many birds are active during the day, some birds become active at dusk, such as owls, whip-poor-wills, and woodcocks. If you're up early, you'll likely find more birds.
Try Different Times of Year. You will find some birds year-round in a given location, but other birds may only appear in the summer, other birds may only appear in the winter, and still others might only be glimpsed during spring and fall migrations. Changing availability of food drives these migrations; if it is not warm enough for insects to be active, birds that feed on insects alone will have to move.
Be Patient. Some birds are quieter and blend in to their environments more than others. They might only become obvious when you stay still for a while.
Take Notes. Try writing down a list of the birds you see on a particular date. If you keep a logbook, over time, you'll be able to anticipate the movements of birds during migrations. 
Practice! You don't have to actively be looking for birds to practice. Take note of the birds you see and hear on your walk to work or school, while you're looking out your kitchen window, or while you're doing other activities outdoors. Being observant and aware of your surroundings can heighten your senses and help you find other surprises in nature, too. You may discover interesting flowers or other animals.
Protect Wildlife and Yourself
While feeding birds in your back yard is a fun way to see wild birds, remember that feeding any wildlife in national parks is against the law. That includes feeding pigeons and ducks!
When you're out birding, remember to take care of yourself. Bring water and snacks. Protect yourself from the sun and from biting insects including mosquitos and ticks.