Spring Biking on the Going-to-the-Sun Road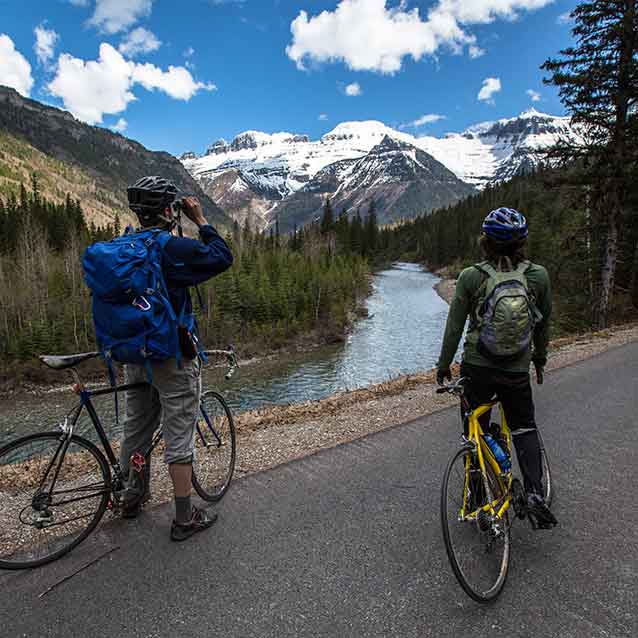 It is early season. The road has yet to fully open. It is just you out there. You push hard. Your legs burn. The Garden Wall looms above you. One more bend. One more turn. You're almost there... Welcome to bicycling on the Going-to-the-Sun Road pre-opening. It's an exciting and challenging way to visit Glacier National Park before the crowds.
The Going-to-the-Sun road is open to vehicles from Apgar Village to the Avalanche shuttle stop where parking is available. From Avalanche you can bike several more miles up into the alpine section of the road. The actual distance varies from day to day, depending on where spring snow plowing is occurring. It's always a good idea someone know where you are headed and when you expect to return. Bring plenty of water and maintain a safe distance from all wildlife. Helmets are strongly advised. Attach a bright flag on a pole and wear light-colored clothing. Watch for falling rocks, drainage grates, and ice on the road.
Last updated: May 1, 2015